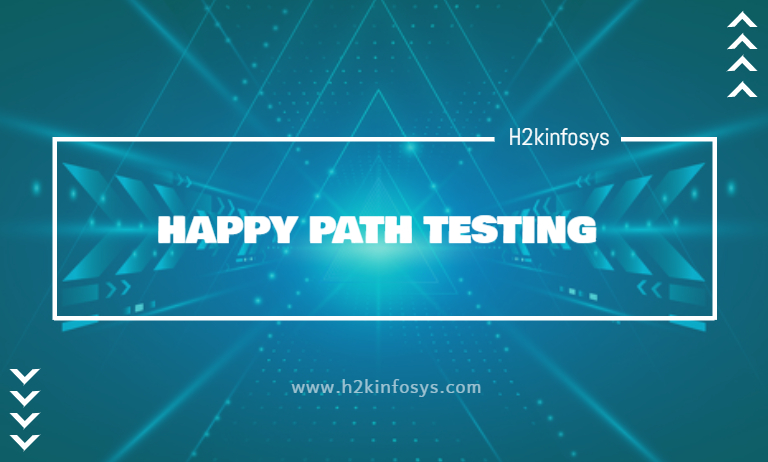 Happy Path testing is a procedure where the test uses the known input and executes without any exception and produce expected output. The happy path user will understand clearly
The domain and functionality of an application
familiarity with the UI
Operates exactly the way according to the software
Remembers everything
Understands the prompts and responses made by the product
Doesn't make any mistake
Does not get distracted
The test cases are categorised into
Happy path
Sad path
Bad path
A test case which yields in positive result is called as happy path testing. For example entering proper user name and password in the login page. The scenarios which does not take us further and get stuck there itself is called as Sad path. Example entering wrong password and username. A test scenarios which does not fetch any result and makes us lost is called as bad path. Example entering the junk characters in the username.
In any use case analysis scenarios there is only one happy path but there are many additional path scenarios which has valid results. The analysis results in one or more exception paths. The use case and its interactions are commonly used in graphical languages. Focusing on the happy path and creating the proper and required functionality causes bugs in the software production where end users choose from happy path to exception path. Developer doesn't see the happy path functionality from user's point of view instead he sees from code point view.

The happy paths can produce gaps or nulls or incorrect values or host of error checking slip into production system because no one has checked these paths.
Check your understanding:
What is happy path testing?
Write some examples to differentiate happy path testing from other testing procedures?
What are the categories of happy path testing?