QA Tutorials
COMPLIANCE TESTING AND UNIT TESTING
SOFTWARE TESTING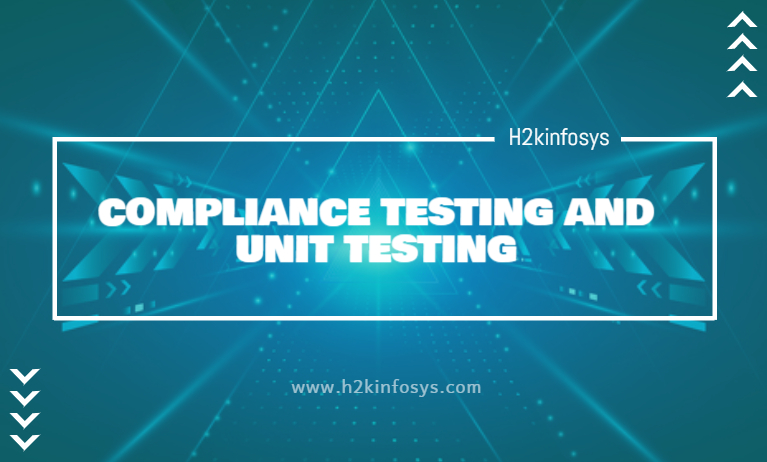 There are more than hundred different software testing variations that can be listed. The list is available at the below links:
In this article, two of the types – compliance testing and unit testing are described.
COMPLIANCE TESTING:
Compliance testing is also called as conformance testing. It is a testing technique or method where the application after completely developed and tested with all other testing tools and methods. Then sent to the concerned organisation (eg: IEEE) to check that the software meets a set of Standards. Once certified with that to release to the production. In general it is a validation of system's processes and operational outcomes which comply to the rules and regulations. For example a credit card agency tests its service compliance with the security regulations.
UNIT TESTING:
Unit testing is technique of testing each smallest unit – a program independently. Developer does the unit testing as it involves one or two input and one output. A smallest part of code that is in workable condition is referred as units and the testing done to those units termed as unit testing. All syntactic errors are removed here. This testing is done prior to the integration testing . It improves the reusable capacity of the code and increases the confidence in the code changes they are made less interdependent. As the testing is conducted at every part or unit of the code the effort to find and fix the defects is less. The main goal of unit testing is to cut off each part of code and show that the individual portion of the code works correctly. For Example: we are testing a function with a condition or loop whether it works correctly or not. There are different tools to do unit testing for different software languages like JUNIT for java programming languages an XUNIT is for ASP, C#, C++ etc. The unit testing is conducted by the developers.
Unit testing is a white box testing. The test design techniques like statement coverage and decision coverage are used to perform the unit testing.
Check your understanding:
1. Write the examples of the scenarios/ software for each of above different types of testing.