QA Tutorials
WHITE BOX TESTING
LIST OF SOFTWARE TESTING TYPES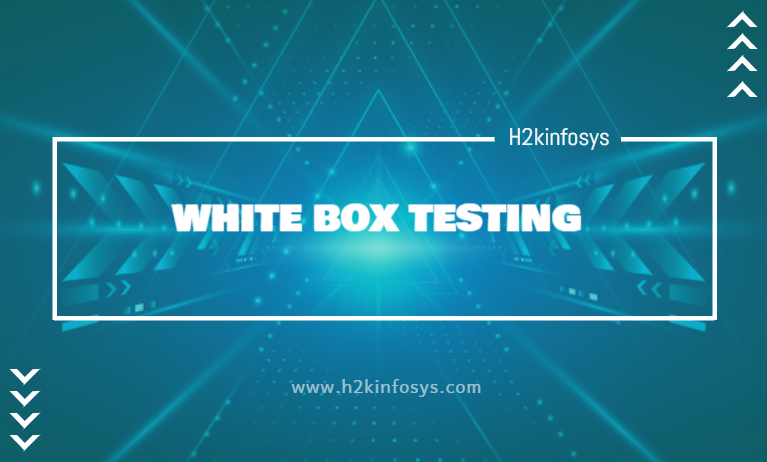 The dynamic testing can be either white box testing or black box testing. For the broad classification of testing refer to the link: classification of testing. The software is executed to identify the defects in functional and non functional features of the software.
The list of software testing types with 100 types of software testing types are published in two articles –
Black box testing:
The black box testing is performed by the QA team and end users. The software behaviour is tested to identify the defects and system compliance by the qa team. The end users test the usability of the software for the acceptance of the software.
White box testing:
The white box software testing is performed at the program or component level and interfaces between the programs. The programs and interfaces between the programs are conducted by the developers. The functional and non functional features can be tested. The white box testing is also known as structural testing because the internal structure of the software program components are tested. The two testing techniques of white box testing that are widely used are:
Statement testing
Decision testing
Statement testing:
The testing of the statements executable in the code or program is called statement testing. In the statement testing, the type of errors that are identified include the inconsistencies in code, logical errors, memory leaks, violation of programming standards, dead code issues, incorrect declarations, variables with initialisation and reference etc. The statement testing should be done to achieve 100% statement coverage by choosing the appropriate data sets.

Decision testing:
The decision testing is also called branch testing. The various decisions and conditions in the code are tested, The test cases should be written to cover both the TRUE and FALSE conditions, possibles outcomes are tested. The data sets chosen should test all the possible outcomes to achieve the 100% decision coverage.
The statement testing & decision testing techniques are explained in detail in the further articles.
Check your understanding:
Identify the difference between white box testing and black box testing.