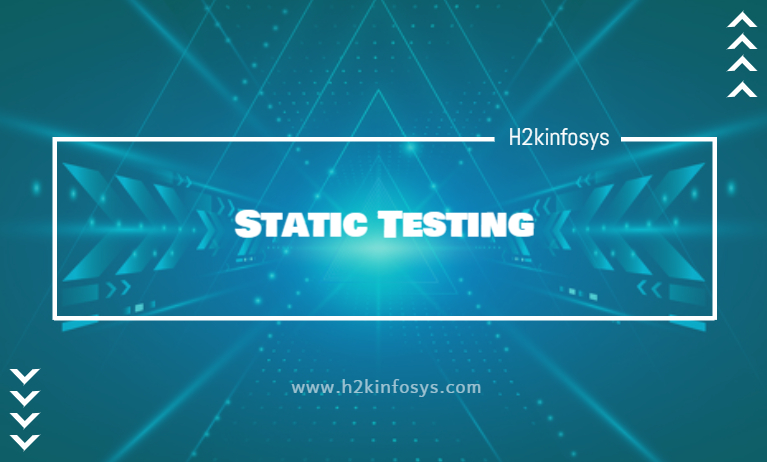 Software testing is done throughout the software development lifecycle which can reduce the future defects, hence reduce time and cost of the project. Static testing is one such effective way, wherein, the project documents are reviewed to identify the errors. The software testers can perform a static testing at various different levels of software development, however, developers can review the programs without execution. The other members of the IT project team can also review the project documents based on relevance. In this article, static testing by software testers is considered in scope.
Static testing can be a manual review of documents – a dry run or can be done with a tool support. Peer review is wherein the software testers review each other's documents. A tool support can be taken especially if it is a program. The review process can be conducted in the project in different ways like the informal review, formal review or inspection and walkthrough.
Informal review: It is an inexpensive way to get some benefit from reviewing the documents. The software testers can review any project document anytime during the project. The success factor depends on the skills of the reviewers. The result may not be documented. The test lead is not monitoring the effort.
Formal review or Inspection: Inspection is planned and monitored by the test lead who plays the role of Moderator. Moderator assigns the documents or roles to the different software testers in a team, explains the review procedure, provides rules and checklist of what is to be reviewed. The reviewers review the documents accordingly and prepare for review meeting. During review meetings, errors are discussed. One of the QA in the team is assigned with a role of Scribe to record the discussion and decisions during the review meeting. There can be an author to read the documents. After the review meeting, review reports with review metrics are submitted by the reviewer to the moderator. Inspection can be useful for technical reviews, identifying errors in specifications etc.
Walkthrough: The main purpose of the walkthrough is to provide the project information to the new testers or introduce new content to the team. The main purpose is to gain an understanding of project information and enable learning. Identifying errors, though is the secondary objective.
Static testing identifies the errors or mistakes done by the author of project documents. Software testers can identify the missing information easily, like the specifications of input fields, erroneous logic in the process, incomplete diagrams, or content and so on from the project documents. The project documents like requirements, design, test documents, or any other project specific documents can be reviewed by software testers.
Check your understanding:

Share your experience of attending any meeting during your job for discussion on documents.