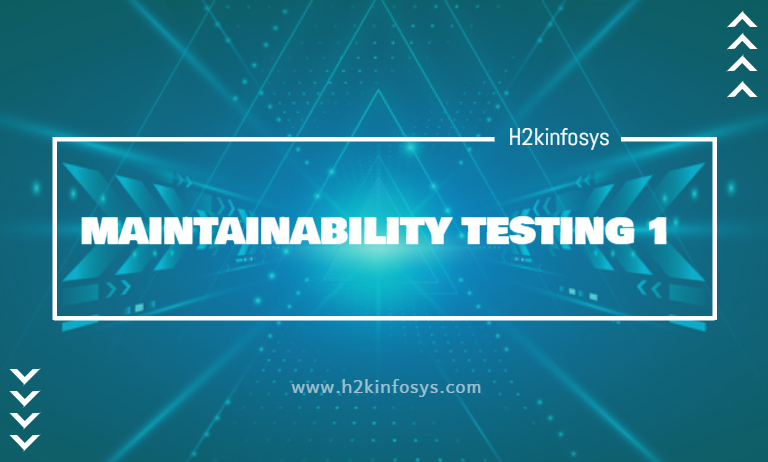 Maintainability testing is the process of testing the system's ability to update, modify the application if required. This is very important part as the system is subjected to changes all through the software life cycle. Once the system is deployed to production environment, the software requires maintenance. The software is expected to undergo several changes to fix defects, add new functionalities, modify the existing functionalities and changes in non functional characteristics of software.
To perform the maintainability testing:
The tester should verify the development of the standards for structured programming, standards for database approach and standards for user interfaces.
Verify the input, processing and output whether they are implemented separately
Verifying the reusability feature by assigning proper parameter with necessary conditions for programs.
Verify the system is properly distributed and algorithms are optimised.
Maintainability testing use the maintainability requirements of the software it is the effort required to effect the change under the following categories like:
Corrective maintenance: In this test, the system is measured to diagnose and fix the problems as soon as it is identified.
Perfective maintenance: in this test, the system is measured in terms of time taken to make the effort for enhancements.
Adaptive maintenance: This test is used to for adapting the changes in the environment. The effort required to make the adaptations required by the system.
Preventive maintenance: This test refers to reduce the future maintenance costs.
When maintenance is performed with the prescribed procedures and resources a characteristic design and installation is expressed, as the portability of an item will be restored to a specified conditions with a given period of time. The ease with which maintenance of the functional unit which can be performed with prescribed requirements.