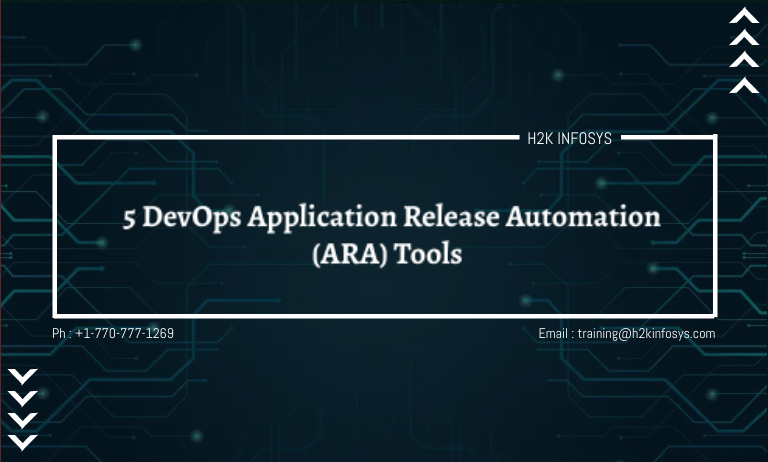 DevOps Application Release Automation (ARA) is a process to package and delay the software release across different environments including the production environment. Application release automation(ARA) tools will mainly focus on the modelling and deployment of custom application software releases and their associated configurations often for Java platforms, enterprise edition(Java EE) and .NET applications. These tools offer versioning to enable best practices in moving the related artefacts, applications, configurations and also data together across the application life cycle. ARA tools support continuous release deployment. They will include workflow engines to help in automating and identifying human activities.
The tools are:
Automic
This is a tool which is placed between the CI/CD processes and deployment stack. Particularly, this ARA tool supports a growing array of other tools which is one of its strengths. Automic will put out what it calls Action packs that support new tools and platforms at a very effective rate.
By using ARA development and also operations teams are able to automate the deployment pipeline from development to production across all environments in order to promote and reject versions, act the rollback of changes when needed and monitor environments from a single platform. The main intent of Automic Software Inc with the ARA is to create a more easily orchestrated and centrally managed deployment pipeline.
ARA automates the software development, test, deployment and release-to-production lifecycle as well as gives self-service capabilities for infrastructure and application provisioning.

The software-based on the Automic, one automation platform, a multi-tenant and scalable automation engine that automates millions of concurrent tasks, supports a wide spectrum of operating systems and cloud environments..
ARA comes with large set of built-in integrations and plug-ins and is integrated with Automic's online marketplace, a web portal for users to contribute and also search for automation content packs from Automic software and the Automic community.
ElectricCloud
The tool Electric Flow gives the ability to customise the user interface for business users, making it very easy for non-technical users to monitor projects. This tool can help businesses onboard teams with self-service pipelines, monitor and also tracks pipelines and releases in DevOps and makes sure security and compliance are at speed. The CloudBees, an enterprise DevOps leader which is powering the continuous economy, has announced the acquisition of the Electric cloud, the market leader in continuous delivery and application release automation.
Electric cloud enables always its customers to take traditional application release delivery and dissolve the barrier between CD and ARA bringing it into the modern-day and marrying support for complex application deployments with the concept of a continuous software delivery pipeline.
Electric cloud is exactly placed as a leader in The Forrester Wave: continuous delivery and also release automation 2018. The company was also positioned as a leader in the Gartner Application Release Orchestration Magic Quadrant.
OpenMake Software
This tool specially decreases the complexity of the software builds and releases. It makes sure to build and release 12X faster at low costs. This is a tool used to make the most comfortable way to continuously deploy complex codes across the continues delivery pipeline.
It has a lot of offers to modern enterprises with agent-less deployments, interfaces to the most common DevOps tools, and multi-platform support. OpenMake also offers Meister, an automated construction tool that integrates with various development tools, including a huge compiler selection.
Puppet
It is a very effective tool used to make infrastructure delivery reliable, fast and compliant. It is used to automate four use cases which include continuous delivery, continuous compliance and configuration management.
UrbanCode Release
For IBM this tool will support users' plan, execution and track a release throughout all stages of the software development lifecycle the features are
It provides environments by allowing users to track releases to environments in order to ensure code is deployed to the appropriate environment.
To perform once-off task configurations and execute the ongoing environment-specific processes.
It has a release process checklist to be defined in order to know the applications which are deployed as per when they are ready.
Questions:
What are DevOps ARA tools?
Explain the features of the puppet tool?