BA Tutorials
Becoming a Business Analyst without IT Background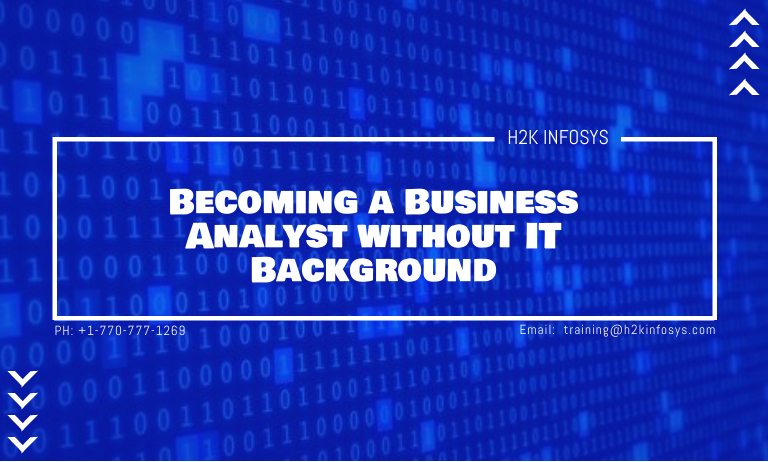 What is business analysis?
Business analysis is a specialized approach that is used or that is introduced for the management of the change a business organization is to undergo either for profit-based businesses, governments, or for non-profit purposes. This is an approach that is usually used to point out and articulate the essence of change in how an organization functions and sometimes facilitates such change. More so, we can say that it is a research approach through which business problems are identified and the solutions to the problems are also determined through the same approach.
Who is a Business Analyst?
Going by the accounts obtained from Wikipedia a business analyst is a person or an agent who is trained to analyze either a business or an organization's domain and then take documentation of the business, the processes, probably the systems, assessing the business models or its integration via technology. As business analysts, they help to guide businesses by improving products, processes, services, and software by making use of data analysis.
So how then does one become a business analyst without prior knowledge in IT?
Becoming a business analyst is a process even if you don't have an IT background. Becoming expertise in a specific disciplined area includes a step-by-step process, as they don't just happen overnight.
First of all, you need to discover your skills. There are different types of skills; they could be transferable or learned. If your skill is around IT you are good to go but if it's learned, then you are still on track because it can be built upon. So the step towards becoming a business analyst without prior knowledge in IT is by identifying your skills, to begin with. Then from there, you can proceed to get tangible feedback. Once you can build your confidence in your career area and your skills in business analysis, it is time to go deeper by getting a few real, tangible feedback. You can achieve this by sharing your goals (career goals) perhaps with your manager; you can also achieve this by simply asking for more opportunities to try out business analyst techniques.
However, we have four major skills that are required of a prospective business analyst, in this article we will be looking at these four major skills as itemized below:
Sound Communication skills: This is number one on the list and most important of all for a business analyst. Without this skill, every other one can not follow, since there will have to be effective communication with the IT team as well as the business itself. Without this, there cannot be an effective flow of business.
Formal Business Analysis Skills: This is another very important skill for one who is aspiring to become a business analyst. If you want to switch to a business analyst position, you must learn this skill. In a nutshell, this skill is very important as it translates to the following:
Data modeling (E-R diagrams and/or Class diagrams)
Specifications for Writing Requirements ( User stories/Backlog, SRS/FS, Use case specifications)
Elicitation Techniques Requirements
Process Modeling (UML Modeling and /or DFD Modeling)
Functional Knowledge: Functional knowledge denotes domain business knowledge. It is not compulsory to translate to the role of a business analyst; it is a thing of choice. Nevertheless, it is an important skill if you succeed to become one. So for you to aspire to become a business analyst without prior knowledge of IT, you need to get these skills.
Functional Testing: As a business analyst or aspiring business analyst, your responsibilities include validating developed software, before it gets delivered to the customer for UAT. Functional testing is most likely the type of skill you will be familiar with. You will just need to brush up on the aspect of testing concepts.
After you must have acquired these skills, the next step to take towards achieving your transition to becoming a business analyst is to consider getting certification. Now the question is;
Do you need to get a certification?
The answer to this question is not far-fetched. You will need to get certified as this will strengthen and give you leverage to your chances of becoming a business analyst.
Since you have understood the skills needed to switch to a business analyst role, you also need to consider getting the certification of the business analyst. Acquiring the certifications is not the only gateway to getting a job, but it will play the role of a promoter. So, when getting the certifications, look out for the most relevant one. IIBA ECBA Certification is the known most valued one for entry-level business analyst certification. Feel free to do some personal research on the best business analyst certification course. 
Here is another question as soon as you can acquire the certifications;
When is the appropriate time to translate?
This question of the best time to make a switch to a business analyst role is common to prospective business analysts. The answer to the question may not be the perfect one but in my own opinion, I will suggest that there is no actual time to want to switch but preferably, you should have acquired a couple of year's experience before you embark on translating. With that, you will have a good ground to commence your career since you already have a good understanding of the aspects of software development. With this, you can begin to make plans on switching to the role of a business analyst.
In conclusion, since you are now familiar with the simple steps to take when working towards becoming a business analyst without IT background and the answers to some relevant questions have been answered. I believe your switch to become a business analyst will be much easier. You can always learn the required skills by signing up for online business analyst training.
So many people are not aware that it is possible to become a business analyst with ease without the knowledge of IT. But it is possible to achieve that. In as much as you take the necessary steps to learn the skills involved. Having this in mind you will not have the mindset of the majority but will see a career in business analysis.