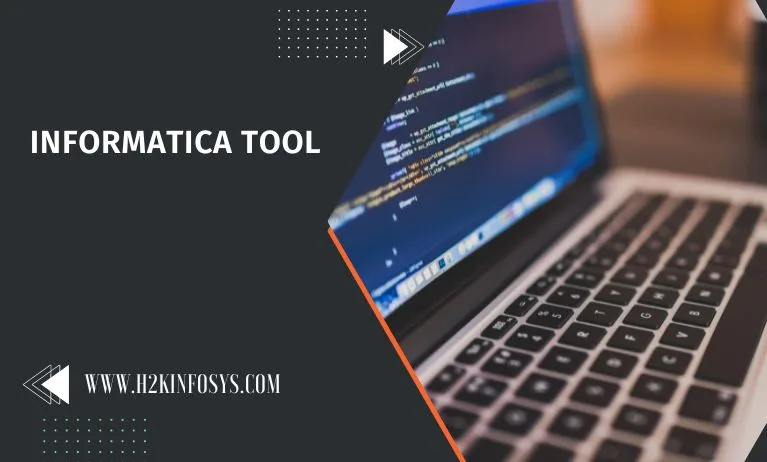 Informatica can handle a large amount of data. This tool will give a complete data integration solution of the data management system. This tool can be used for extracting required data from operational systems and transform the same data on its server and load it in the data warehouse.
Informatica is used as an integration tool. This tool is based on the ETL architecture. It provides data integration software and also services for different industries, businesses, government organizations as well as telecommunication, health care, insurance and also financial services. It also integrates the data into another system.
Typical uses of informatica tool
An organization traveling from an existing legacy system like mainframe to a new database system. So that it will be existing data into a system that will be performed.
Enterprises will set up their data warehouse that would require an ETL tool which moves data from the production system to the warehouse.
Integration of data from many heterogeneous systems like multiple databases and file based systems which will be done using an informatica.
Informatica will be used as a data cleansing tool.
Informatica ETL tool is better than its competitors as they offer a large range of product editions. Informatica technology is available for all the popular platforms. It also offers cloud based services so that with minimal setup an industry will be using this tool. Informatica offers a real time data integration like business to business integration, Big data edition, Master data management and connectors for social media and salesforce.
Why do we need this Informatica tool?

Informatica will be seen as the picture wherever we have a data system available and at the backend we want to perform certain operations on the data. It will be like cleaning up data, modifying the data which is based on a certain set of rules or may be simply loading of bulk data from one system to one system. Informatica software is going to offer a rich set of features like operations at a row level on data, integration of data from the multiple structured, semi-structured or may be unstructured systems, scheduling of data operations.It also has the feature of metadata, so the information about to process the data operations are served.
Informatica Powercenter Architecture
This Informatica PowerCenter has a service oriented architecture. The informatica ETL tool Architecture has
Repository service-Responsible for maintaining Informatica metadata and also providing access to the same to other services.
Integration Service-Responsible for the movement of data from the source targets
Reporting Service-Enables the generation of reports.
Nodes-Computing platforms where the above services will be executed.
Informatica Designer-which is used for creation of mappings between source and target.
Workflow manager-which is used to create the workflows and also other tasks and also their execution.
Workflow monitor-Which is used to monitor the execution of workflows.
Repository manager-which is used to manage objects in repositories.
Informatica Domain
This informatica domain is a basic administrative unit in an informatica tool. It is a collection of nodes and services. These nodes and services will be divided into folders and sub folders which are based on the administration requirement.
Node is a logical representation of a machine inside the domain. Node will be required to run services and processes for Informatica. The requests from different client tools are received and routing those requests to different nodes and services is done using the gateway node.
We have two types of services in the domain.
Application services- Here the application service represents the server specific services like integration service, repository service and reporting service. These services will run on different nodes based upon the configuration.
Service Manager- Service Manager manages domain operations like authentication, authorisation and logging. It also runs the application services on the nodes as well as manages users and groups.
Questions
What is Informatica?
How does Informatica work?