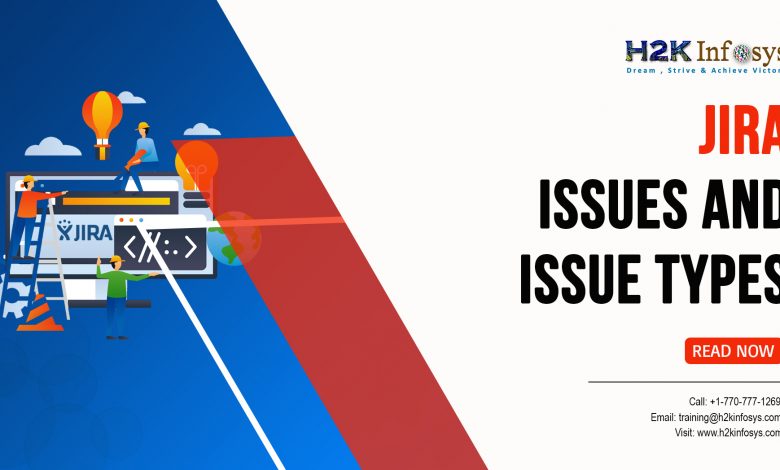 JIRA Issues
JIRA issue contains all types of items that are created and tracked by JIRA. It is used to track the progress of work, whether it has been completed or not. It contains various types of issues such as bug, task, feature, etc.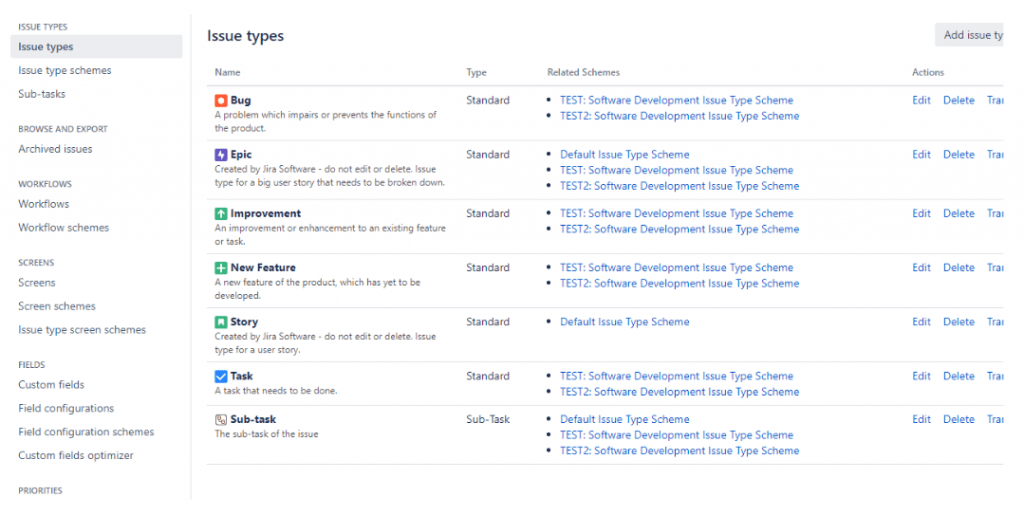 There are three types of JIRA issues:
JIRA core issue type: Related to business projects.
JIRA software issue type: Related to software projects.
JIRA service desk issue type: Related to service desk projects.
JIRA Core Issue Types:
Sub-task: In an already available task, we can create different child tasks, which are known as subtasks.
Task: A task is what needs to be done yet so that the goal of the team is achieved.
JIRA Software Issue Types:
Bug: Bug is a defect or an error that affects the functioning of a product or project.
Epic: Epic is a big user story that needs to break down into smaller stories, and that cannot be edited or deleted after creation. It cannot be completed in a single sprint. It needs a couple of months to get finished.
Improvement: When we want to change or modify the details of an existing project, feature, or task.
New Feature: When you want to create a new fresh project or task which needs new development.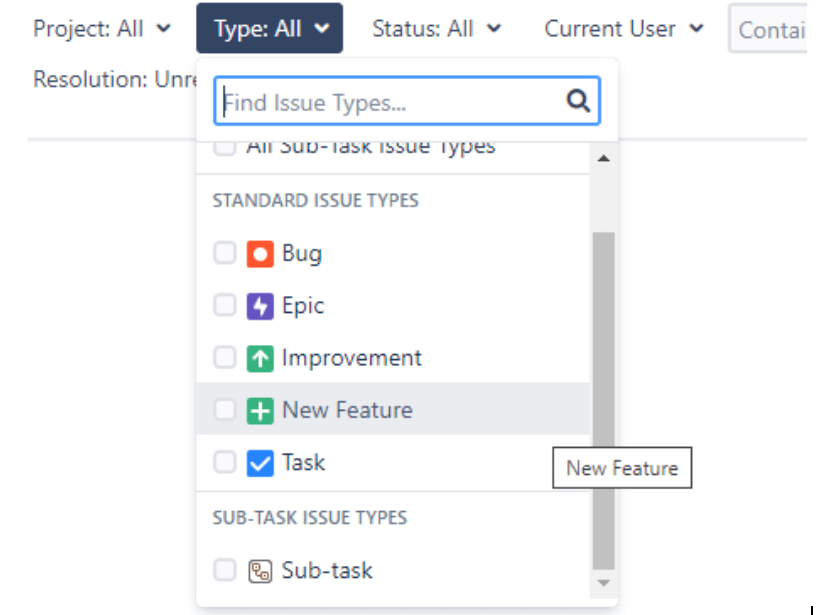 JIRA Service Desk Issue Type:
The issue types related to the service desk projects are referred to as a Service Desk Issue Type.
Change: If you want to change the current IT profile, this Issue Type is requested.
IT Help: If you want any help regarding the IT problem, this Issue Type is requested.
Incident: To report any incident.
New Feature: To add any new feature or capability of the software, New Feature Issue Type is requested.
Problem: To report the root cause of an issue, this is requested.
Service Request: If you want any help from the internal or service desk.
Service Request with Approval: If it requires any help that needs higher authority approval.
Support: When you want to request help for customer support related issues.
JIRA Issue Type Schemes:
An Issue Type Scheme determines which issue type is available to a particular project.
JIRA has mainly two types of issue type schemes:

Default Issue Type Scheme: In this type scheme, all the newly created issues are automatically added to this scheme.
Agile Scrum Issue Type Scheme: Issues and projects which are associated with agile methodology use this Agile Scrum Issue Type Scheme.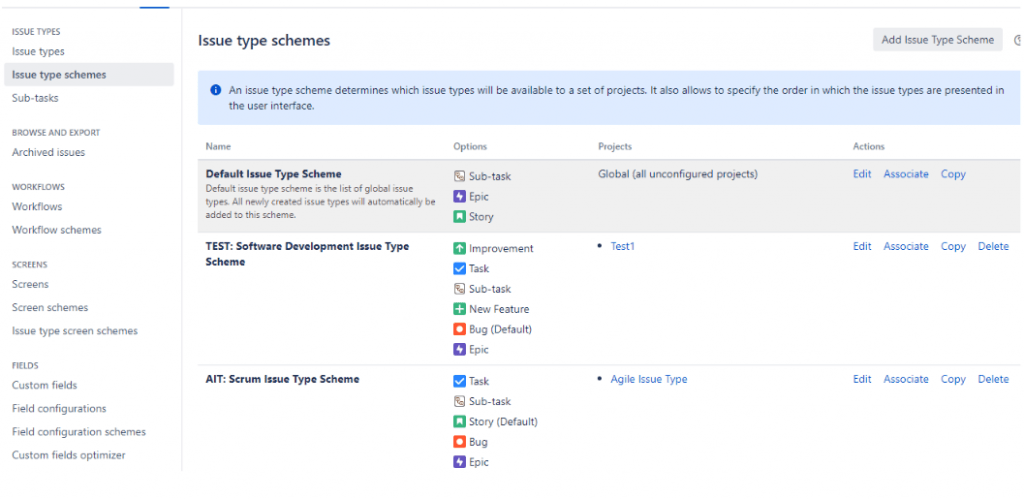 We can also add issue type scheme manually as per the requirement using the Add Issue Type scheme option and drag and drop the issue type from the available list of Issue Type.