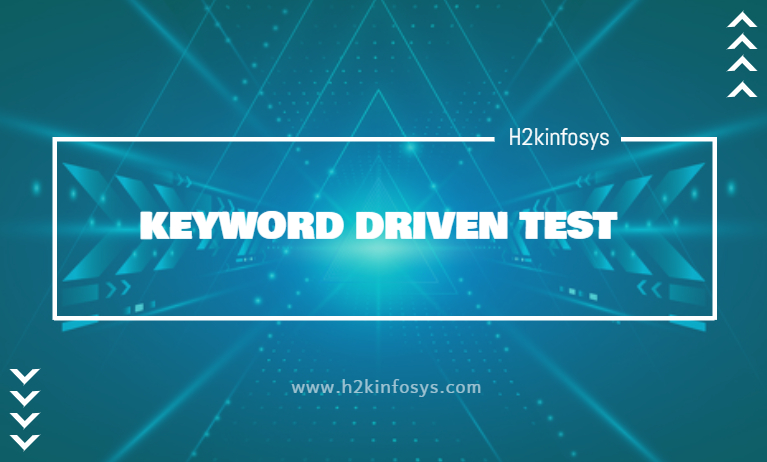 A keyword driven test consists of high level and low level keywords including the argument of these keywords which describes some action of a test case.
The common methodology of key driven testing is
Model basis or prototyping: analysing the requirements
Test model definition: based on the result of analysis of requirement approaching the own software.
Test data definition: after defining the own model starting the keyboard and main or complement for data definition.
Test preparation: conducting the tests
Test design: based on the analysis of test preparation designing the procedure or test data.
Manual test execution: manual execution of test cases is done based on the keyboard documentation.
Automated test execution
The advantages of keyword driven testing are
It reduces the sensitivity to maintenance caused during the system or software product under test
It can be used for both manual testing and automated testing because of the detailed description of the way of executing the keyword the test can be done by anyone.
It is approach of open and extensible framework which unites all tools, assets and data related and produced by the testing effort.
It has feature of high degree reusability.
Questions
What is keyword driven testing?
What are its advantages of keyword driven testing?
Create some common examples of keywords used in key driven testing?