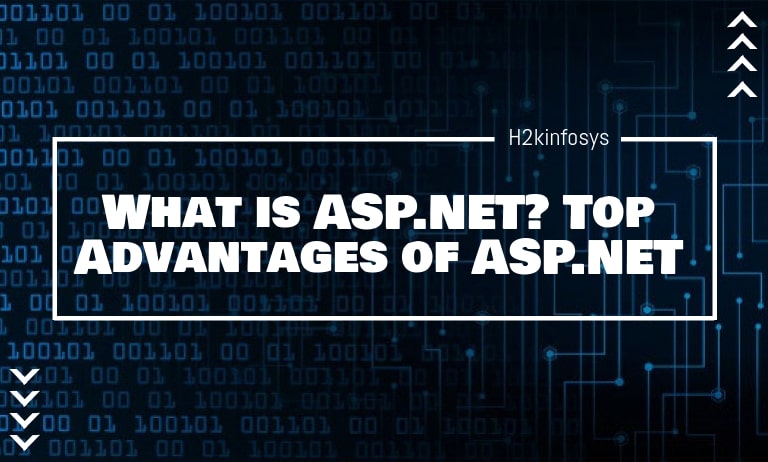 With the increasing usage of the internet, we can see a massive upsurge in the number of online transactions taking place. You can do anything and everything from an online platform. Due to this reason, all businesses are compelled to go online, and Covid-19 just increased their pace. However, to survive the cut-throat competition, every business needs excellent websites and applications. Even a small glitch in the application or a few seconds delay in loading the page might cause a considerable difference in the conversion rate of customers. So, every organization is looking for building intuitive and user-friendly websites to attract customers, so the demand for ASP.NET professionals has increased as a result people are looking to learn ASP.NET classes online.
What is ASP.Net?
ASP.Net is an open-source web framework that helps developers build great web applications and websites using JavaScript, CSS, and HTML. With this framework, you can also create API and benefit from real-time technologies such as Web Sockets. It brings a lot of versatility and flexibility to help the developers. Thus, there is a lot of demand for ASP.Net experts, and many learners are looking for the best online ASP.Net training Course to master this skill.
Advantages of ASP.Net
If you want to do an Online ASP.Net Training Course but need a little boost regarding its effectiveness, you need to look at the advantages it gives to developers and to the users.
Reduced Coding
Whenever you are dealing with high-end projects, the updates need to be automatic, and the less you load to the site is better. This is the main reason many developers love to code using ASP.Net. It reduces a lot of time required to code and build websites.
Better Performance
If any changes take the performance to the next level, everyone would like to incorporate that change. It is the case with ASP.NET. It helps to enhance the performance with its unique features. The functionality, such as native optimization, early binding, and just-in-time compilation, makes the development process smooth and effective.

Enhanced Security
Security is becoming a significant concern when it comes to online transactions and website building. However, if you opt to work with ASP.Net, there is no need to worry about security. It comes with built-in Windows configurations and authentication for each application.
Ease of Use
The simplicity is what every user look while using the applications and websites. Similarly, developers also look to develop apps and websites with the platform, which makes their job comfortable. ASP.Net keeps things simple and helps make life easier. Since it provides ease of use, many learners are looking to equip themselves with the right knowledge from .NET Framework certification training.

No Language Dependence
ASP.Net is a language-independent framework. That means you can code your program using any language and then use it in this framework. It provides a lot of comfort to the developers since they can develop websites and applications in the language ideal for those particular applications. Additionally, it also suits those developers who don't have much expertise in many languages, and with just one language expertise, they can build and maintain the apps.
Easy to deploy
ASP.Net framework comes with its inbuilt configuration, enabling the developers to deploy the programs with ease. ASP.NET 4.5 shows how much it is evolved and matured in the past years. One of the most loved features is bundling and modification. It helps minify the stylesheets and scripts, and in turn, it improves the performance of the application. If you want to learn all these new features, you can enroll for many free courses by searing like –asp .net course free.
Powerful tools
The looks of the website make a lot of difference. It helps to attract customers and increases revenue. Hence, powerful tools such as WYSIWYG editor and other toolboxes of ASP.Net come into play.
Easy maintenance
The ASP.Net allows the developers to combine the source code with HTML and execute the codes on the server. It gives more flexibility and makes it easier to maintain the sites built and operated with ASP.Net. Due to this reason, many companies are looking to hire people who have completed Microsoft . NET Training Course.