QA Tutorials
How QA Helps Keep Up with Procurement Software Trends in 2023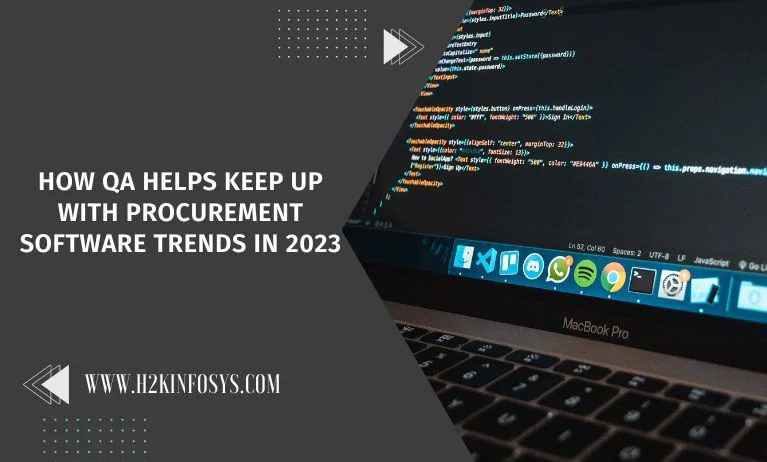 Every QA business reads articles on industry trends for the following period once a year. The ability to deal with new realities and inclinations is more valuable than gathering as many insights as you can. Let's find out how your project may successfully adapt to changes in Software Trends in 2023 using QA services. Check out the QA training course to learn more. 
1.Cloud Procurement
It is not surprising that more and more businesses are choosing cloud-based solutions given the collapse of legacy procurement systems. This means that companies who sell procurement software urgently need to integrate such services into their offering. With this comes particular difficulties with cloud applications. However, a skilled QA firm can effectively test your product to ensure that it is among the best SaaS procurement choices.
To ensure efficient operations and scalability, QA engineers examine your system's capacity to manage huge volumes of data or users.
Examine its responsiveness, speed, and stability to guarantee consistent performance and no downtime.
For reliable interoperability and portability, do integration, compatibility, and API testing. For greater dependability, look into core functionality, modules managing data quality, compliance, etc.
Examine the most recent security techniques, such as firewalls, access control, and data encryption, to protect and improve cyber security.
2.Predictive Analytics & Smart Assistants
The value of data in today's corporate environment cannot be overstated. However, even the best data is useless if the software cannot completely utilise it. Therefore, your product's analytical capabilities must be strong to keep up with the demand for precise and useful information. And using QA services can contribute to their creation.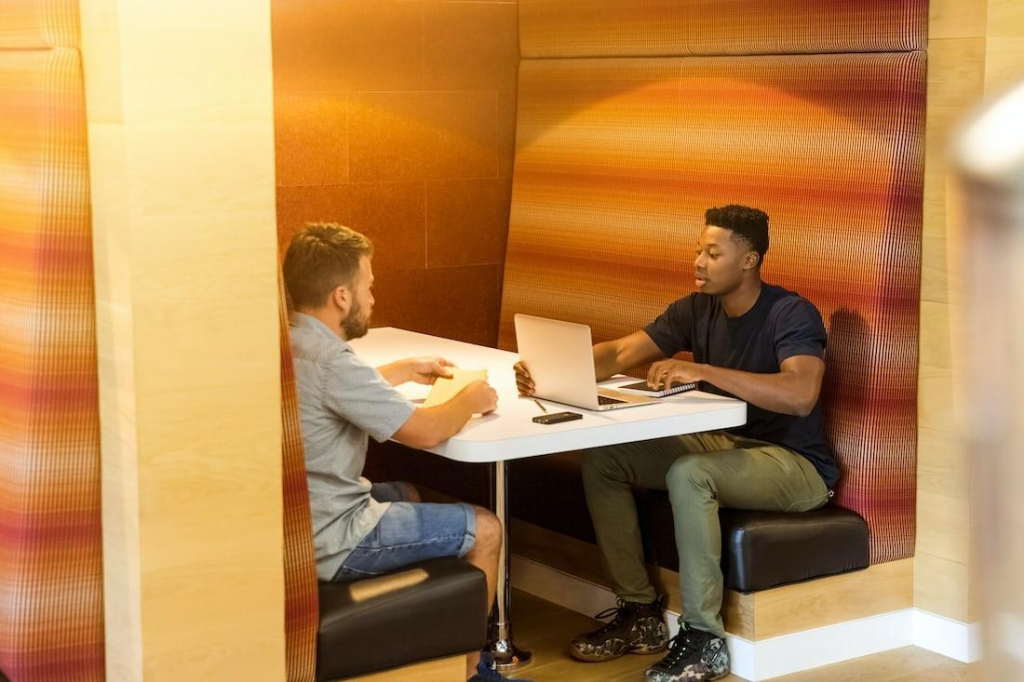 To create a reliable prediction model, QA Software Trends specialists will examine a wide range of "if-then" scenarios and assess the algorithm's correctness. 
Examine the software's capacity for handling massive amounts of data and its big data management techniques to ensure reliable performance even during periods of high traffic.
To fully maximise the program's predictive potential, test how well your product connects with external data sources, such as weather websites or economic data platforms.
Support the development of AI systems and intelligent assistants to strengthen data operations, and user assistance, and enable automation of the procurement process.
Verify compliance and security standards to safeguard imported data, etc.
3,Sustainability
Software suppliers are encouraged to incorporate sustainability elements into their solutions as a result of the growing commitment to ESG performance. Stakeholders now view strategies and tools that are sustainability-driven as business assets. Therefore, including such features in your project will benefit both the environment and sales. However, to get the most out of it, employ QA to get truly green outcomes.
Performance testing is essential for the scalability and stability of the software. As fewer problems here equal less need for energy and resources.
Additionally, QA experts must evaluate how your product uses data from other platforms, e.g., third-party purchase order software.
Your team will learn how the accuracy can be increased by comparing and analysing the results that were produced.
Legal compliance and trust-building depend on assessing conformity to rules and norms.
A reporting operation's evaluation ensures, among other things, that the outputs that are presented are correct and understandable.
4.Management of Risk
Highly variable business realities necessitate adaptable risk management that enables businesses to not only survive but also thrive. Because of this, careful testing should go hand in hand with implementing risk management capabilities into procurement software solutions. Curiously, quality assurance (QA) itself is a component of risk reduction and prevention.

To ensure accurate data collection from diverse platforms, QA professionals will "dissect" the data collection process.
Check the software's data analysis and risk identification for accuracy to ensure that the results are accurate.
Enhancing dependability through test control, monitoring, and reporting activities.
UI testing should be done to provide an intuitive interface that nicely presents data, among other things.
5.Communication and Collaboration
Successful collaboration and quality improvement depend on effective communication between businesses and suppliers. And software that maintains this tendency encourages cooperative relationships. But many factors need to be taken into account in order to build a powerful feedback exchange platform.
To accomplish intelligent data sharing, integration testing should be performed for both third-party/procurement management software and internal subsystems.
Additionally, for a great user experience, integration with third-party communication tools like Slack or Microsoft Teams.
Evaluation of specific features for user ease and better information distribution, such as messaging, file sharing, and task management components.
A review of the supporting features for e-sourcing software and other e-procurement solutions. including evaluating search, filtering, ordering, and interaction with external e-commerce gateways, as well as the usability and operation of digital marketplaces.
Examination of current security measures, including access controls, for data protection and appropriate use, etc.
6.Integration with IoT
Proper IoT integration in the procurement sector increases budget, supply, and equipment utilisation visibility. Additionally, combining this with analytics can aid in decision-making that is optimised for managing contracts and spending. Therefore, testing is required to ensure that your software can handle such procedures effectively.
For advanced data import, your system's interoperability with different hardware, software, operating systems, etc.
To ensure that the data can be properly decoded, the ability to interface with a variety of IoT devices, such as sensors and RFID tags, is necessary.
Techniques for data analysis to support sophisticated analytics, improved control, and predictions, etc.
7.Analytics, Reporting, and Quotation
Perceptive analytics are becoming increasingly important in the procurement process, particularly when it comes to financial operations. Your software should have solid mechanisms in place since thorough expenditure analysis helps businesses better control, organise, and plan their budgets. To do this, it is essential to: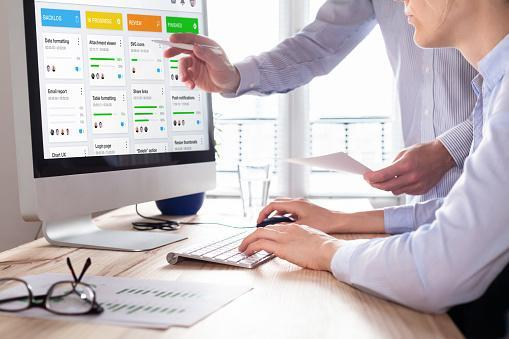 Examine integrated and built-in document suites to efficiently organise information flow.
For ease of use, perform functional and user interface testing for downloading, emailing, access sharing, etc.
Verify the accuracy of calculating processes by looking for elements like clean sheets, should-cost analyses, etc.
Examine reporting and quoting capabilities to ensure the best results and clear presentation; this is especially important for procurement tracking software.
8.Customization
The flexibility to tailor the software to particular business requirements helps distinguish your offering from the competitors. While procurement software products may be the best available, they rarely fit every user perfectly. Due to faster ROI and implementation, businesses will continue to develop their own ecosystem of best-of-breed solutions rather than a single end-to-end platform.
It is crucial to evaluate their setups, such as the ability to lock, remove, arrange, and remember favourite options, if you decide to overstuff your app with features.
In order to ensure that the configuration procedure is simple to use and offers a variety of adjustments/versions for selection, QA specialists will also devote additional effort to user interface testing.
Additionally, it goes without saying that functional testing and code review produce grave issues during customization operations.
9.Ease of Implementation and Use
Most businesses want to avoid having a steep learning curve. Teams studying software products with additional time and resources are frequently encouraged to use deceptive tactics. As a result, your product needs to be simple to install and operate. Your business objectives might be reached more quickly the more quickly it is completed.
To ensure the best user experience for all participating agents, rigorous acceptance testing is required.
Working together across the range of responsibilities and accesses to comprehend what each user group needs, so ensuring efficient operational flow.
Additionally emphasising accessibility testing to ensure that every specialist can easily use your program.
10.Mobile Access
Business tasks may be quickly accessed anywhere thanks to the convenience of mobile access. Using mobile devices for routine tasks and responding quickly to emergencies is frequently the preferable solution. Additionally, it may be a component of risk diversification. Therefore, if you don't have a mobile app version, you should think about adding at least a web version.
Due to their small sizes and wide range of potential equipment, GUI testing is essential for mobile devices.
Additionally, conducting thorough compatibility testing encourages the use of active apps on various devices, operating systems, browsers, etc.
Examining the connectivity, processing speed, and stability of your program results in a product that is dependable and quick.
For a flawless user experience, testing mobile-specific elements like push notifications, touchscreen operations, battery consumption, etc.
Conclusion
Change is always a beneficial thing in the long term. By expanding the limits of our comfort zone, it aids in our advancement. So, regardless of how many new trends your organisation encounters each year, it is unquestionably preferable to adapt and win. And one of the things that can improve your project's progress easier and less stressful is quality assurance. A good Quality Assurance training platform should explain how QA can help with the latest procurement software trends in 2023.