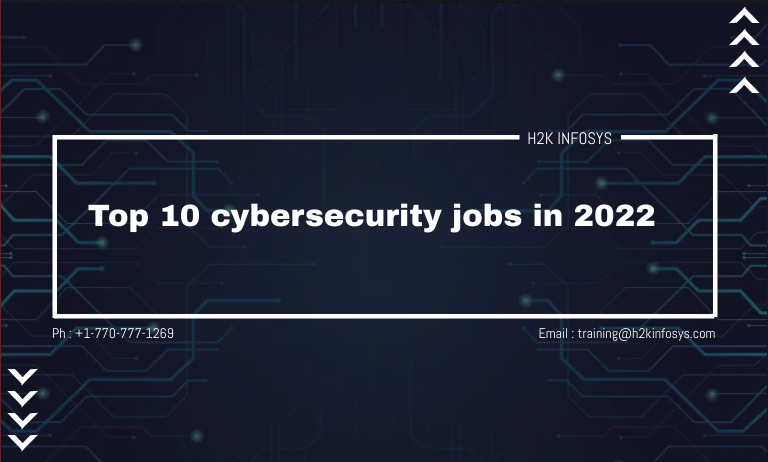 Cyberspace is becoming more volatile to attacks every day and new roles are emerging in the field. If you are looking to get a cybersecurity job this year, this article will discuss some of the top roles in the cybersecurity space that you can get into this year. Without further ado, let's dive in.
Application Security Engineer
An application security Engineer is an expert that ensures the software developed by a company is safe from any vulnerabilities outside. An application security engineer's essential role is to use the company's data to develop safety measures for the smooth running of the software and also protect the data of customers.
To get started as an application security engineer, you need a minimum degree and other relevant courses on cybersecurity.
Penetration Testers
Programs and systems can be attacked easily by cyber crimes, especially with their high skills in using advanced tools. Especially for these programs, the other experts in a company may not discover these attacks early enough, making them more vulnerable to other attacks. But, the problem gets solved with a penetration tester.
This is an expert who deals with thoroughly scrutinizing all the software and hardware systems available till they get a problem. Penetration testers just as its name look into every nook and cranny before concluding. It's an interesting one and of course one of the top roles in 2022.

Cloud Security Experts
Today, many companies are adopting the use of cloud storage for their data and other sensitive information. Likewise, cybercriminals have discovered ways to attack and hack into storage systems in the cloud. To curb this, cloud security experts have come into the picture.
They are in charge of securing all the applications and data stored in the cloud systems and have all the knowledge of cloud-related services to ensure effective performance.
Network Security Administrator
A network security administrator is another popular role for cybersecurity experts in 2022. As a network security administrator, you get to work on the systems networks and other applications in an organization. These are another focus area of attack for the cybercriminals, hence the need to secure them. Networks to work with are numerous but may include VPNs and others.
To perfectly fit in this role, you need a mix of technical and non-technical skills with some certifications.
Cybersecurity Project Manager
A project manager works with other departments within a company to ensure the smooth execution of a project. They are in the picture from the planning to the execution stage. That's the exact work of a Cybersecurity Project Manager. They work closely with others to develop budgets, monitor progress, use success metrics, and lots more.
If you're a project manager already looking to venture into a tech role, this is one perfect for you. You may need a cyber security online course to perfectly understand the foundation of the space.
Chief Information Security Officer
The Chief Information Security Officer holds a high position in a company and also delivers a higher responsibility. The CISO is the individual in charge of the entire security system in a company. They create relevant security systems, and implement and ensure the company's data is safe from attacks.
Cybersecurity Analyst
The cybersecurity analyst of a company is another top role in 2022. Cybersecurity analysts use various tools and programs to identify and evaluate cyber security attacks on their company's data. The training of these tools starts from the phase of attending cyber security online training. through their discoveries, they try to identify the effective measures and fish out the irrelevant ones. 
Cybersecurity Chief Consultant
A cybersecurity chief consultant dishes out relevant information for the company's security. The consultant studies the system and tries to analyze the problems that may be affecting the performance of the security measures. Overall, they give relevant advice to the other experts on the next steps to take.
Ethical Hackers
These are experts who have an understanding of the various methods and tools cyber criminals use to attack a company's data. With this knowledge, they hack through systems in a company and check for the effectiveness of the security measures in place. The difference between cybercriminals and ethical hackers lies in the permission the latter receives from the company before moving on with the work.
Security Awareness Educator
A security awareness educator is the one that ensures all experts in the company are up-to-date with the security tools. Security educators may be hired permanently or part-time by the company to offer teaching services to their experts and keep them abreast of the new ways attackers can destroy the company's data. With your job-oriented cybersecurity training, you can delve into the security awareness educator role easily.
Conclusion
Cybersecurity is an expanding space in tech today. The activities of criminals in this space aren't reducing and every day, a new method is discovered to attack a company's data. Therefore, it will always be a relevant one in the future and fit for anyone to venture into. You can easily get job-oriented cybersecurity training or enroll in a cybersecurity online course to get started.