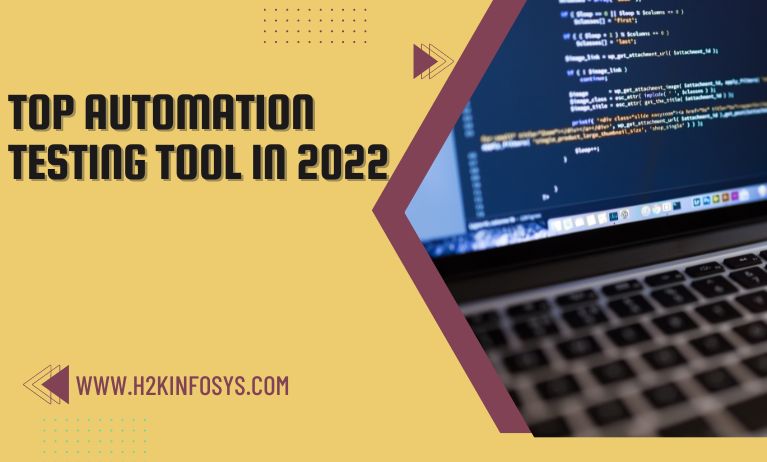 As an automation tester, you're familiar with a lot of tools used in the field after software development. Quality assurance processes are quite important in deciding the outcome of software and ensuring they are free from bugs. However, you need to get the right tools to aid your learning and working process. These will also help while practising after your quality assurance course. In this article, we'll be sharing the top testing tool of 2022.
Katalon
This is one of the most popular testing tools used by expert testers in 2022. Asides from its super speed, the Katalon tool ensures an ineffective testing process with an added feature of flexibility. If you're just getting started with testing and programming learning, Katalon is one tool you should rely on because it has a simplified process that reduces the presence of technical jargon.
For Katalon, it is designed to allow effective testing of web, API and mobile applications. More so, its dual interface is a haven that keeps most challenges off testers' activities.
Telerik Test Studio

This is a web and desktop-based testing tool. Needless to say, it's one of the top tools automation testers deploy in 2022. This tool is designed with a record/playback feature that allows testers to complete their process quickly. Likewise, it has an extensive dashboard that allows an easy documentation process. This tool is suitable for everyone in the tech field and simple to use as well.
If you're one that understands only a programming language, Telerik Test Studio supports a number of them including Javascript, AJAX, ASP.NET, HTML, etc. However, using telerik studio comes with a need to pay a fee for the license.
LamdaTest
You've probably heard about this testing tool during your quality assurance course. LamdaTest is one of the most popular tools in our world today and it records over 500,000 users around the world. One of the reasons why it has a large number of users is due to the feature that allows the performance of manual and automated testing processes. With these amazing features, LambdaTest has different packages to suit everyone's needs. The basic package is totally free, while others come at an affordable fee.
Lambda also allows the cross-browsing process and multiple testing. No doubt, using this tool will definitely increase your performance and work delivery.
TestComplete
Here's another complete testing tool kit that supports both web, mobile and desktop applications you should try out during your quality assurance classes. This tool is even better because it works without the need to write your test scripts manually. It also supports the use of over 2,000 browsers and shows bugs immediately after they're sighted during the testing process. What's not to love about this?
Using TestComplete comes with a 30-day free trial period. After which you need to pay an affordable fee for a continuous process.
Appsurify TestBrain
This is another top testing tool you can use in 2022. This automation tool is designed to help you finish your test faster and better. Even in cases where there's a need for changing codes, the Appsurify TestBrain tool helps you continue with the testing process without any glitches.
Also, you can discover bugs faster with this tool. It has a feature that allows the detection of bugs in codes before running them on the tool.
Selenium
Last in this article, we'll discuss one of the best testing tools you have to check out. Selenium is one of the most versatile testing tools many automation testers use in 2022. It is an open-source tool for web testing that supports the use of different browsers. Selenium has four basic tools that perform different functions during the testing process. These are Selenium Integrated Development Environment (IDE), Selenium Remote Control (RC), Web Driver and Selenium Grid.
Selenium allows the use of cross-testing and supports a variety of languages. To get started, you need to enrol for a Selenium online course for a better understanding of your selenium tool.
Conclusion
There are tons of tools in automation testing, and either a selenium online course will prepare you to work using these sets of tools. Ensure you understand the features and design of each tool before using them anyways. Enjoy your testing process.