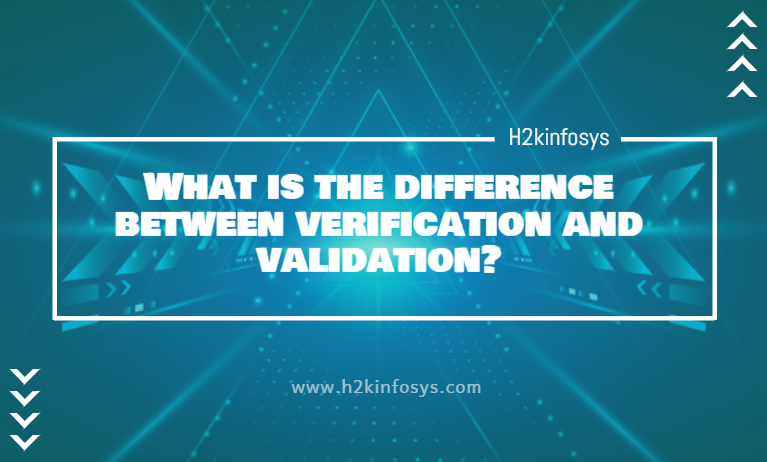 Verification means "Are we building the product right?" and validation means "Are we building the right product?"
Verification – the focus will be are we building the product based on the requirements and design.
Validation the focus is on is the product behaving properly (in terms of customer expectation).
Verification examples: reviews, meetings
Validation example: actual testing with the help of different types of testing such as functional testing, UI testing, regression testing.