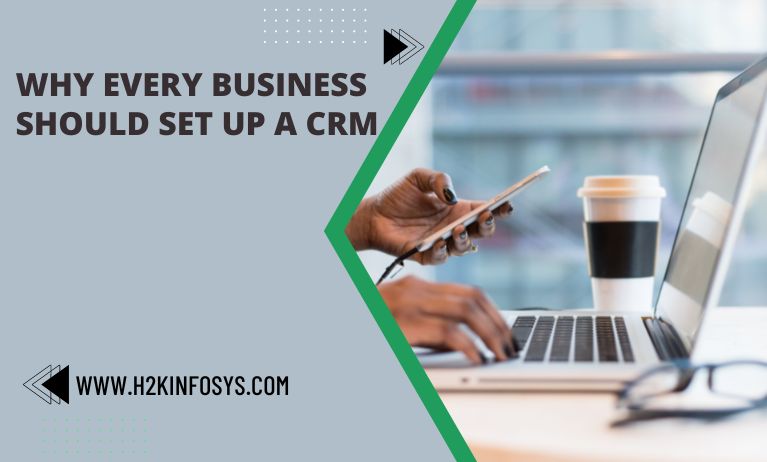 Effective customer relationships are a crucial aspect of running a business. To make this happen, every business needs a Customer Relationship Management (CRM) tool. Its importance cannot be overemphasized. In this guide, we will analyze why every business should set up a CRM.
Here are some of the major reasons why every business should set up a CRM;
It Improves Customer Service Experience
Customer service is a big part of business operations in any organization. Investing in tools like CRM will help businesses improve their customer service. Customer service is also a big part of salesforce training and placement. Business professionals are taught how to retain customers in the best possible ways. It will also help in gaining valuable feedback from customers.
A CRM tool will provide data regarding customer satisfaction by keeping the data in a central location. So, this will help the business address issues affecting customers and how to solve them. By setting up CRM, every business can address customer complaints effectively.
It Ensures Quick Sales Conversion
The conversion rate of sales can take a lot of time without the implementation of CRM. With a good CRM setup, fast sales conversion can be generated for a business. This is why companies invest in salesforce admin training, to help employees implement CRM into their sales practice.

Sales teams need the CRM setup to hasten the conversion of leads into customers. It gives them insight into existing customer behavior and how to target the right potential customers. This will in turn help the team map out a marketing strategy that will boost sales.
It Improves Business Growth and Sustainability
Setting up a CRM will help a business grow by improving productivity at all levels. It will also offer strategies that will help sustain a business. The salesforce admin training and placement offers insights into how to grow and sustain a business. So, you can be sure how vital this is for every business owner. For sustainability and growth, every business should implement a CRM.
Once your CRM tool can gather all your business data, it will manage your business operations quickly, effectively, and efficiently.
It Allows Effective Business Collaboration
A CRM system has multiple storage capabilities that ensure that all customer personal details and information are readily accessible. This ensures that every team member can easily gain access to the customer database. With this, they can get vital information that they need at any time. CRM systems will provide instant service whenever employees need to manage customer relationships. Effective business collaboration is an essential part of salesforce admin training.
It Helps with Business Analytics and Reports
One of the major aims of business analytics is to generate reports on marketing activities. With a CRM system, business owners can generate reports on different KPIs. They can also analyze how effective their business strategy is. The CRM system will present you with accurate reports.
As you're enrolling your employees in salesforce admin training and placement, it's also necessary to set up the best CRM system for your company. This is an important thing to do.
It Offers Business Accountability
Businesses will become more accountable if they set up a CRM system. The true essence of salesforce admin training is to ensure employee accountability can be achieved. Businesses can keep track of the roles and responsibilities of every employee and team in their organization.
This will prevent any form of blame game when things go wrong. That way, issues can be easily addressed and solved. So, as the customer base grows, the probability of losing a customer will increase. However, if you set up a CRM, this can be prevented. This is why every business needs to set up a customer relationship management system and ensure its properly implemented.
It Improves Productivity and Boosts Customer Satisfaction
Overall, every business needs to improve its productivity. This can be made possible with a good CRM tool. It will help automate manual administrative tasks by leveraging workflows. This will in turn save time and ensure employees can focus more on attending to customers.
When administrative tasks are automated with CRM systems, the business processes become more efficient. Businesses can also monitor customer satisfaction levels with a CRM system.
Conclusion
Customers are the strong pillar that sustains a business. Without the customers, a business can not operate. The main aim of marketing campaigns is to reach out to customers and clients to persuade them to patronize a business. In doing this, every business needs a tool that will improve the relationship between businesses and customers. This tool is a CRM system.
So, a business will become more successful with proper Salesforce CRM implementation.