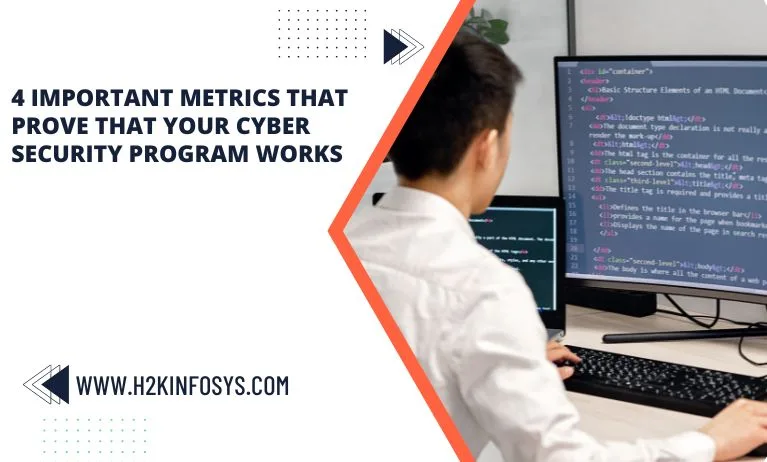 When a company experiences a data breach or other cybersecurity issue, it is not assessed based on how many vulnerabilities it had or how much money it had spent on security measures. Considering its needs, size, and money, the question is whether it made the appropriate decision.
Within three years, it is expected that failures to demonstrate that the duty of due care was met will account for 80% of the size of fines levied by regulators following a cybersecurity breach rather than the impact of the breach.
The ability to recognize cybersecurity threats and build stronger defenses is now crucial for business. However, getting protection is not always easy. Although there isn't a universal agreement on the methods a corporation should employ to monitor success, businesses that establish pertinent metrics and KPIs are much more likely to have a stronger cybersecurity program.
According to experts, what is required is a technology that supports the metrics and KPI framework as well as visibility into the things that are most important to particular groups.
In the same way that no tool, technology, architecture, or procedure can provide a 100% guarantee that a company will remain secure, it is crucial to understand that not all threats are created equal. Metrics must be in line with the permissible risk exposure level for a given device, system, or division; also, an organization must have a method for continuously assessing occurrences, risks, and liabilities.

However, with metrics in place, corporate leaders and security teams may make better decisions, especially in relation to a program's overall performance and cost. Additionally, they are in a better position to comprehend particular technologies and equipment as well as which solutions offer the greatest advantages. A mechanism is in place in addition to a dashboard that offers crucial security data, Business analysts and the C-suite can use a process in place to convert this technical data into strategic insight. A good online Cyber security certification course will explain the metrics properly.
How to show you CARE about cybersecurity.
Priorities and investments in cybersecurity in the past were mostly oriented toward taking action to prevent a result. For instance, you might use a patch management solution to prevent mishaps brought on by security flaws that have not been fixed.
This is not the best course of action. Priorities and funding for cybersecurity should be directed at achieving a set of outcomes that are consistent, ample, reasonable, and effective (CARE). The CARE framework was developed to help businesses determine whether their cybersecurity program is legitimate and viable.
For instance, an organization should assess outcomes directly relevant to the level of protection, such as the time it takes to update important systems with critical patches, rather than simply validating the existence of tools and processes to patch vulnerabilities.
However, because there isn't a set of security KPIs or metrics that the industry can agree upon, every business requires the flexibility to adapt to its own set of conditions.
Numerous possibilities to act in the organization's best interest are embodied by these four features. Utilize the framework to make sure your security program produces better results rather than just more spending.
The following security metrics can be used in a dashboard to demonstrate to important parties, such as regulators, clients, and shareholders, that you upheld your duty of care.
1.Consistency Metrics
With the use of these, organizations can determine whether security procedures are operating consistently across time. To show that they remain consistent, they should be continuously updated, measured, and reported weekly, monthly, or quarterly. For instance:
Third-party risk evaluation: Coverage or the proportion of third parties with completed risk assessments could be the security control.
Security awareness: The indicator for this control may be the amount of money or the proportion of workers who have had phishing training in the previous X months.
2.Adequacy Metrics
These evaluate if the controls satisfy stakeholder expectations and business requirements. For instance:
Patching success: The percentage of assets that are routinely patched under a protection-level agreement (PLA).
Achievement of malware update PLA: Proportion of endpoints with regularly updated anti-malware definitions within PLA.
3.Reasonableness metrics
These demonstrate that your security controls, as judged by their effect on business and the friction they create, are reasonable, fair, and suitable. For instance:
Downtime and delays: Average time to add new access, in hours
Complaints: number of complaints brought about by a specific security measure.
4.Effectiveness metrics
These evaluate whether the desired results are being achieved by your security policies. For instance:
Remediation of vulnerabilities: Timeliness, such as the typical or maximum number of days needed to address serious security flaws, could be the control.
Cloud security incidents' frequency: Annual number of cloud security problems linked to cloud configuration problems. It is your responsibility as the head of security and risk management to contextualize for the audience, delve into specific business units and systems, and connect CARE measurements to business outcomes.
Conclusion
Focus, alertness, appropriate technology, and tried-and-true training techniques are needed to improve cybersecurity operations. It might be difficult to pinpoint meaningful metrics and achieve sufficient insight to implement them across all of a company's IT and security assets. However, companies are better positioned to lower risk and fend off potentially devastating attacks when they are aware of the indicators that matter most for different groups as well as the KPIs that influence performance as a whole. Check out the online Cyber security training to learn more.