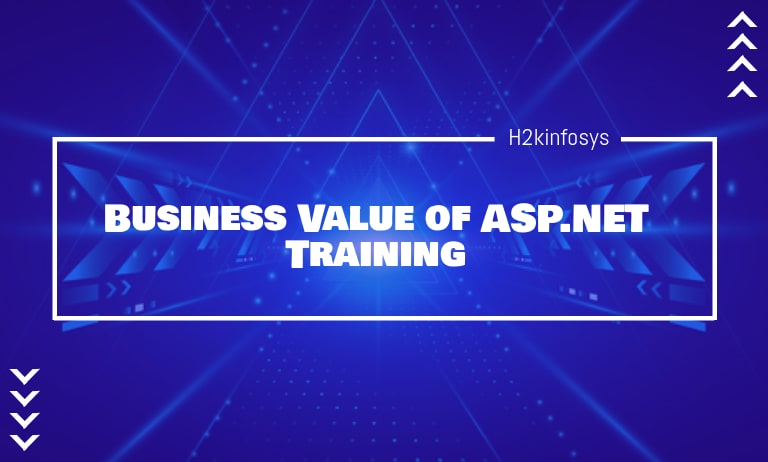 The IT departments today are seen as a means of growth and efficiency by the business groups that support it. As a result, it is very important for the business, as well as the IT department heads, to deploy technologies and talent correctly. In this regard, the ASP.NET technology fits in well with small, medium, and large enterprises.
The biggest advantage of selecting ASP.NET is that it is an advanced technology platform that is capable of reducing the overall time that it takes for you to build an application. It is no wonder then that an ASP.NET resource is heavily in demand.
So, if you are considering an ASP.NET certification online course then, there is no better time like the present to undertake this task. An ASP.NET course online training can help you master the subject so that you can implement your application web application building skills in your job.

Understanding ASP.NET
ASP.NET is a web development tool designed and created by Microsoft. The purpose behind the creation of this tool was to enable developers to gain access to a new platform for application development purposes.
It is one of the most popular web development tools used by enterprises all over the world. ASP.NET has effectively addressed a number of shortcomings of earlier development platforms. For instance, previous application development platforms made it difficult to incorporate changes at a fast rate. In fact, it would take developers a substantial amount of time to design and develop any new application. Therefore, ASP.NET has also brought down the overall time, effort, and cost of developing a new application. No wonder then that a number of famous institutions offer .NET training online free with certification. The popularity of these courses has increased immensely.
Benefits of Learning ASP.NET
An ASP.NET certification online can be a healthy addition to the profile of a developer or a programmer. As an asp.net certified resource, you can design different kinds of applications including websites, accounting applications, customer relationship management portals, PDA applications, etc. This popular web application development tool from Microsoft also allows developers to create product applications, supply management tools, and XML web services.
As a developer, you can learn these application development processes as well as understand the different features of the .NET platform by undergoing a training course.
Above all else, a Microsoft .net training can prove to be highly beneficial in landing you your dream job as a web developer.
But there is also a possibility that web development may not be your cup of tea. Do not begin with an extensive training program. Instead, look for an online course that offers a brief training to help you understand how the web development works and how its library of classes can be reused.
Lastly, this Microsoft tool is more than likely to remain popular with businesses of all sizes to cater to their web development requirements. The sheer cost benefits of developing software projects using asp.net as the underlying platform offer an excellent return on investment for the entire project by saving time and effort.
Final Thoughts
Asp.net online learning training continues to remain one of the most sought-after courses by young developers. This tool is taught by a number of institutions using either online or in classroom teaching techniques. Therefore, it should not take you long to find an asp.net training center near you.

Having said that, taking a course online can be much more convenient as you can adjust it around your schedule, especially, if you are working at the same time. Online courses can also help you get trained properly along with certification without leaving your current job. Getting certified without taking a break from work can help you progress professionally in a more logical fashion. But, before you decide on a course, it is important to make sure that it delivers everything that you are looking for.