QA Tutorials
DIFFERENCE BETWEEN FUNCTIONAL TESTING AND NON FUNCTIONAL TESTING
LIST OF SOFTWARE TESTING TYPES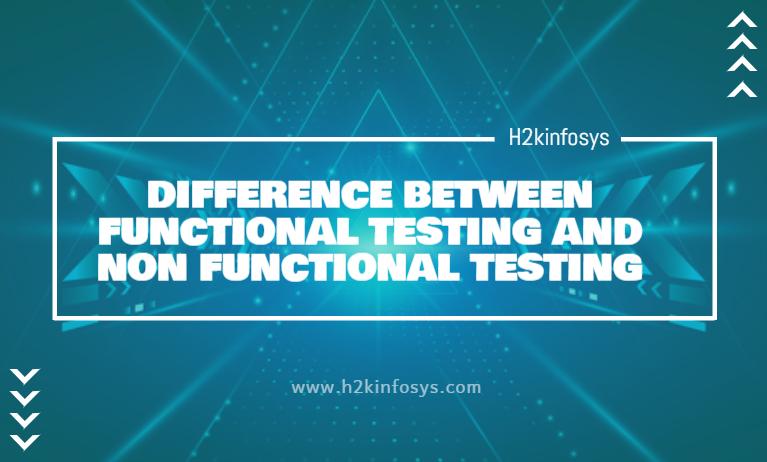 This article intends to bring about the difference between functional testing and non functional testing.
The list of software testing types with 100 types of software testing types are published in two articles –
Below links have the description of some more software testing types:

Software Testing Types:
Below are the different software testing types discussed in this article.
Functional Testing
Non- functional testing
Functional Testing:
The functional testing is a process of testing all the functions of a software application. It checks the quality of the software. It is a type of black box testing. Functional testing involves identifying the functions of software in the requirement and creation of certain input data based on functional requirement of a particular software. Functional testing does not test a module or method of a program. It tests the part of functions of the whole system.
In functional testing System Program code is not necessary. It completely works on the behaviour of the program. Example : Given the extension code of the phone number output : it displays the list of countries. Functional testing focuses on testing main functions of a software. It checks whether the user is comfortable with the functions of the software and can efficiently work on the screen without any difficulty. It efficiently checks the errors in the application and provides better access to defects.
Non Functional Testing:
Non Functional testing works for non functional activities of an application. As we know that functional testing a process which directly tests the functions related to the software, the Non functional testing tests on non functional aspects of the application software like the performance of the software under different conditions, whether the software can handle stress, whether it works efficiently when too many users are logged in etc. working on the non requirement aspects of the customer is what is called as non functional testing.
Click to continue reading further