QA Tutorials
FUNCTIONAL TESTING and NON FUNCTIONAL TESTING
LIST OF SOFTWARE TESTING TYPES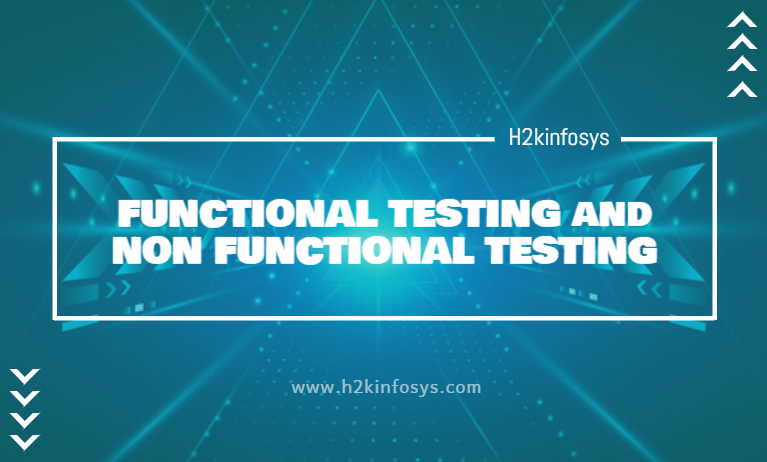 To read the first part of this article functional testing and non functional testing, click here
There are different types of Non Functional Testing listed below:
Performance testing:

In the performance testing, the testing is done on the performance of the software under different aspects like checking the load capacity of the software like what is the page load if many users logged in simultaneously. Then it is tested for the amount of stress it can handle for certain time. Finally it is tested for its behaviour after it undergoes a stress or it handles too many loads for specific time.
Security testing:

Security testing involves testing security features of the software like data protection and unauthorised access to it then data recovery fault management etc. Example: sms / email alerts on change in the balance of bank account, email alert when the gmail is accessed using different browsers.
Compatibility Testing:

Compatibility testing process involves testing efficiency and reliability of the software for different operating systems and system environment.
Non functional characteristics of software:
The different non functional characteristics of the software that constitute the quality of the software are:

Maintainability:

The software should not pose any technical issues while the users use the software.

Reliability:

The software should provide the stable outcome without any ambiguity.

Efficiency:

The efficiency of the software is associated with the speed of the software. The software should have a low response time ie. it should be quick in responding to the user requests.

User friendly:

The software is mostly used by a layman and hence should be user friendly with important functionalities high lighted. The software should be simple to use and easy to handle by a common user.

Portability:

The end users should be able to use the software on different devices with different configuration. People browse and use the software on various devices like computers, smart phones, tablets with variety of operating systems, browsers, processors, memory, user settings etc. The portable software is usable on all the different devices used by users.
Check your understanding:
Identify the difference between functional and non functional testing.
Give an example for each of the non functional characteristics of the software