QA Tutorials
Is a Software Quality Assurance Analyst a Good Job?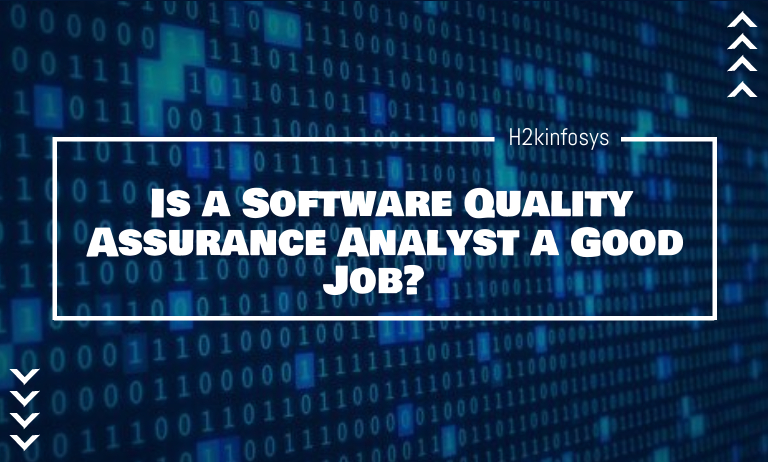 An ascent in tech organizations regularly gets a rise in job roles, for example, software engineers, including engineers that have practical experience in software quality assurance. While each organization works in a distinguished manner with quality control and quality assurance engineers (ex. some have a couple of individuals working within the organization, some integrate quality assurance staff with each development and team members of the same, and some have a more independent quality assurance team). It is quite safe to say that there is a requirement for these sorts of software and quality experts.
A Career in Software Quality Assurance
A portion of the beneficial things about software quality assurance is that it does not need advanced education to enter and, comparative with most job positions, testing software is secure, well paying, and does not represent a high danger of having hefty things fall on you. Well, before we jump into the benefits in detail, it is important to understanding Quality Analyst Certification and a brief about what is a Quality Analyst job description, seemingly.
Responsibilities of Software Quality Assurance Analyst
The Quality Analysis job role incorporates two fundamental roles: testing and documentation. As software designers complete software programming, thereafter, quality assurance analysts test it. They are supposed to know the work in and out, such as, what is ETL Quality Analysis. Moving ahead, they utilize a variety of resources, testing applications, and reports to contrast the software with client necessities. They guarantee that the software works as per the specified prerequisites given by the client. In the wake of testing, software quality assurance analysts suggest changes and developments for software. They work with engineers to roll out the suitable improvements and appropriate test everything once more.
Furthermore, software quality assurance analysts document the whole quality testing cycle and specifications. They explain the testing methods, evaluation, program itself, and any improvements which were applied to the software. Since quality assurance experts work so intimately with the software, they frequently make training materials and let the clients know about the best way to utilize the software appropriately.
Benefits of Working as a Software Quality Assurance Analyst
Being living in a tech-driven world, tech organizations that need to remain ahead in the business can't manage the cost of working without a quality assurance analyst. Subsequently, they are sought after constantly, and in all the businesses.
Numerous individuals have a misconception, that software quality analysts are paid not as much as Developers. Yet, this is far from accurate. As a fledgling or fresher, be the person is a Tester or Developer, the pay scale is quite equivalent. While moving ahead in a career, it relies upon your skills and appraisal where you have to substantiate yourself.
In the event that you have no Information Technology experience and are ready to enter the software quality industry, you can hold a grip on Test Automation Tools from various testing training organizations. Also, these tools are moderately simple to learn and once you get active in using the same, you are prepared to utilize it for any application.
Numerous individuals would prefer not to do a fixed 9 to 6 work but need to perform professional tasks according to their reasonable time and area. All things considered, in this era, you can easily work as a Freelancer. There are numerous online websites such as upwork.com and Freelancer.com, where you can get Testing ventures to take a shot at.
With time, experience, practice, accreditations, and polished efforts, you can become a successful and proficient. The most ideal approach to work as a fruitful quality assurance proficient is by enrolling in quality assurance or software testing training programs accessible on the internet.