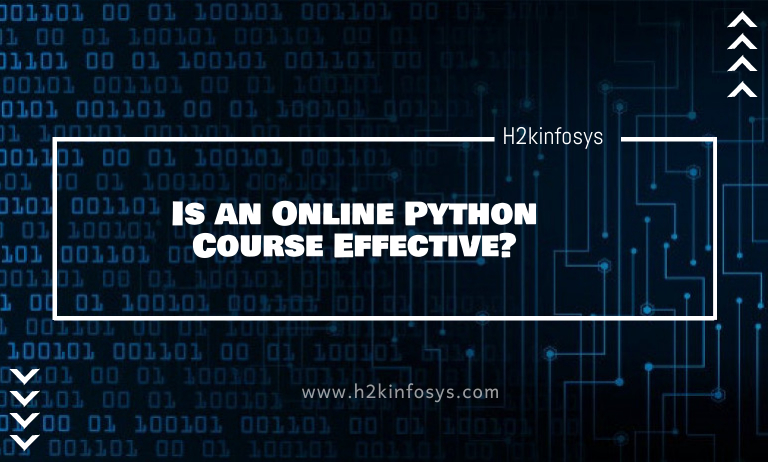 The modern-day is becoming more and more advanced, and now almost everything is available from our comfort zone. These days working from home and learning from home are becoming more popular. The hardest courses can also be learned from the online platforms are becoming like a new university. Hence, if you are having a dilemma about online courses and are worried about online Python courses' effectiveness, you don't need to worry.
You can master Python by enrolling in a good platform to learn Python online course. But do remember, the success or failure depends not only on the means or platforms but also on how much effort one puts. If you choose the excellent online Python course, your dream of becoming a master in Python becomes a reality. Having said this, even an online platform is not free of drawbacks. So, let us look at the advantages and disadvantages of online Python courses.
Advantages of Python Online Courses
Individualized learning
Everyone is different and their way of learning too. The people who choose online learning can benefit hugely since they can spend the time they want to understand the concepts. Once students start learning on their own, they will get more opportunities to adjust as per their learning patterns and preferences. It helps them to become better persons and work on their weaknesses. Even shy students can become free from the shyness of asking questions in front of everyone. In online courses, most of the classes will be done through recorded sessions. It will allow the students to go back and learn the things they didn't crack the first time.
Flexible timings
One of the primary reasons why people look to learn Python online is because of the flexibility it offers to the students. The online courses allow everyone to learn at their own time and pace. The digital classrooms are easy to access anywhere and anytime; all they need is an active internet connection and any devices, including smartphones, tablets or laptops, and desktops. And in online classrooms, there is no requirement to go in person and get the attendance and other problems associated with that. Even due to if you miss several live classes, you can get the recordings of those classes and learn the concepts. The Python online courses offer this flexibility.
Ideal for all ages students
The biggest problem for parents, patients, and older aspirants is the time and atmosphere. But this problem will not come in the online courses. For people with various obligations learning online is the best way. Generally, students who are learning after many years of gap or older people feel uncomfortable learning in regular classes. But if it is learning online, anyone from any age group, any religion, any country can learn. In short, there are no restrictions for anyone in online classes. Even for students with physical challenges, it is a great boon.
Study planner and manager
There are study organizers and personal managers in many Python online classes to keep your progress in check. It will provide an accurate study plan to complete your learning and move forward.
Disadvantages of Python online courses
Requires great discipline
If you are looking to learn Python from online courses, you need to be more disciplined. Self-discipline is the key to learning anything, and it becomes more vital in online learning courses. Staying motivated and completing online assignments becomes hard every time. Hence some days one can miss the practice and class due to laziness or mood off. There are Python crash course available if you get out of touch for some years. But it is not easy if you leave some days from learning Python. It is necessary to keep a schedule and follow strict time management.
Conclusion
After looking at the pros and cons of online Python courses, it is evident that we can learn this programming language if we give more effort and become disciplined. More than the platform, the willingness, and continuous practice and discipline are necessary to become a Python expert. Our suggestion is to learn Python basics in detail and make the foundation stronger, and then you can build your kingdom using your Python skills.