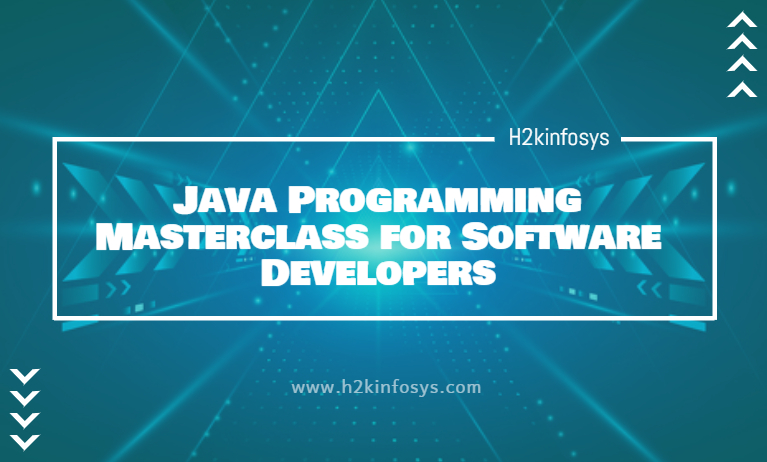 When it comes to programming languages, there are plenty of options available. However, very few are famous among the developers and other IT professionals.  Java is one of the popular programming languages that is ruling the IT industry for years. Even people from non-technical backgrounds are aware of this programming language. Hence, the demand for Java developers is huge, and we can still see thousands of professionals are enrolling in the best java classes course. The most popular and safest way to learn at this juncture is online, and Java Programming Masterclass for Software Developers is the top-selling course. So let us look at the features and other details of this programming language. 
Overview of course
It is a comprehensive course that is best suited for beginners to intermediate and advanced professionals. This course is designed by keeping versions 8 and 9 in mind. The best thing is the course content keeps on updating, and now it supports version 10.
Features
The overall interface is intuitive, and it comes with integrated solutions and testing frameworks. This feature helps learners to understand the topics easily. 
The best thing about this course is you can revise the previously covered topics again and again. The instructor revisits the learned concepts repeatedly so you can practice more and gain solid knowledge. 
It is one of the best java course online coaching classes because the instructor not only provides knowledge about Java constructs, it covers the advanced coding tricks and tips used by professional developers. Hence, this will help even the advanced or intermediate level learners. 
Another cool feature of this course is it provides lifetime access to complete the course material, and you can get a certificate of completion. It is the best feature of this course because the technologies, features, and everything in Java is updating rapidly, so you can revisit the course and get to know about the latest additions. 
Pros

This course focuses on desktop applications and services and provides a complete insight into the android platform. As a result, learners can get to know about the android platform, which is growing these days rapidly.
If the learners are capable enough and have the required skills, they can help instructors create course content.
The course is not just limited to learning everything about Java, but it also lets you know about the tools & practices used by experienced developers. For example, it gives details about one such tool, DiffMerge.
Cons
There is no doubt that it is the best value for your money, and you can learn java online with this course. However, there is a drawback that needs improvement.
The challenges available in this course have mainly focused on the things covered in that particular section. However, the instructors in the entire lecture cover the previously covered topics. If the same is incorporated in the challenges, it would be great for students to learn easily and understand the same.
Conclusion
Without a doubt, this course is designed exceptionally well and provides in-depth knowledge about crucial Java concepts, and assists learners to understand the content easily, even for beginners. The instructor does a commendable job since he covers the entire vastness of Java, and the best thing is, he keeps the course content updated