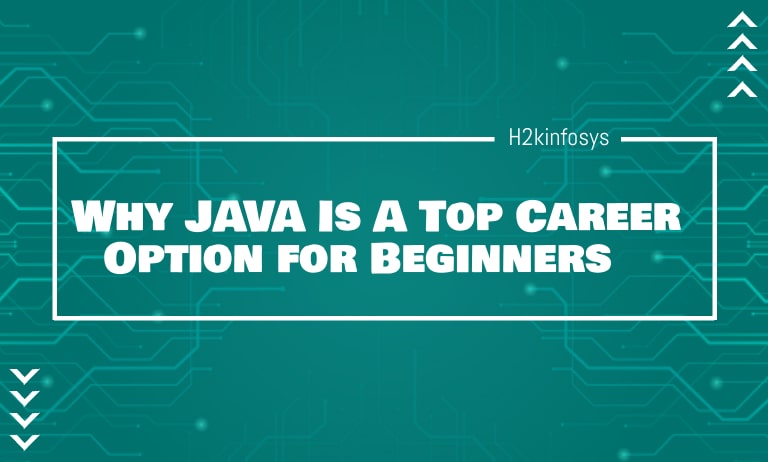 There are numerous programming languages available in the current market to develop any program, but if you are a beginner and looking to lay a strong foundation for your career, the best choice for you will be learning Java. If you wonder why millions of beginners prefer Java, you can find the option for the same. At the end of this article, you will know why people are going behind Online Training for Java.
Significance of Java
In the IT sector, Java is gaining more significance, and nowhere it looks like we will see a reduction in this trend. Any code constructed with Java to develop web applications can be easily employed again for mobile platforms. Java is a district from OOP languages, and Java is a platform-free language. Additionally, Java is practical, robust, a multi-threaded language that facilitates the developers to activate the apps using any OS. All these features together make it one of the best programming languages in the current IT world. Hence, freshers are looking for the best Core Java Online Training and master the skill. The below points will show a few highlights of this programming language and its contribution to the IT industry.
The significant advantage of Java is cost-effectiveness. It is an open-source platform; consequently, any company or developer can download the finished tools and apps without cost. This saves a lot of money, and this feature attracting many startups and emerging developers.
Java provides the option of creating and handling the applications on any OS and platforms.
It is one of the most reliable programming languages available in the current market.
It follows the stack allocation system to collect data from sources and manage it later.
The codes created using Java are highly reusable; hence you can comfortably apply it to develop other applications.
The apps made using Java are powerful.
If any programming language provides these many benefits, then it is hard to ignore. Wait, why would you do that? It is no brainer to apply for Java Certification Training Online and build a strong foundation career.
Career opportunities for freshers in Java
Java is becoming more relevant with each passing day. The cross-platform feature of Java, making it easier to develop the apps with ease. Cross-platform means the developer can operate on Windows, Mac, or Unix systems. All these advantages and cool features paved the way for many developers to opt for Java. The popularity of Java is unimaginable because it uses over 9 million software developers across the globe.
Out of which, approximately 75% of developers have a bachelor's degree, and 9% have a master's degree. If you want to get an excellent job in Java coding sector, you must have a bachelor's degree in computer science or software engineering with Java as a specialization. Whatever the qualification you have, unless you practice and master the skill cracking, the interview becomes hard. If you enroll for Java Programming Training Online courses, you can get plenty of practice sets to become familiar with real-life problems.

Future of Java
The excellent news for java learners is that Java's application is still growing day by day and you can see further increase in job opportunities for Java developers by 19% at the end of 2024. The need to produce and improvise the new technologies and applications will increase in the next decade. Cybersecurity is also becoming a major concern, and this gives a lot of opportunities for talented engineers.
Recent updates in Java
It has already introduced Java 8 and planning for Java 9+. The new updates will improve the most demanding features, including Streams, Lambdas, new JVM languages, and other enhancements.
Why is Java beneficial for Beginners?
Java Online Training Institutes are witnessing the increasing enrollment for the Java courses in recent years. The top advantage of Java to the freshers are as follows.
It is easy to understand and learn.
Java uses a simple syntax, which is similar to English and easy to read.
Absence of complex and lengthy syntax.
Lucrative salary.
Huge a demand for Java experts.
Java is backed by the vast community, which drives more updates and houses for plenty of resources.
Java is accepted by most of the companies, including the tech giants and startups.
I hope these reasons are enough to make the right decision to learn Java for a successful career.