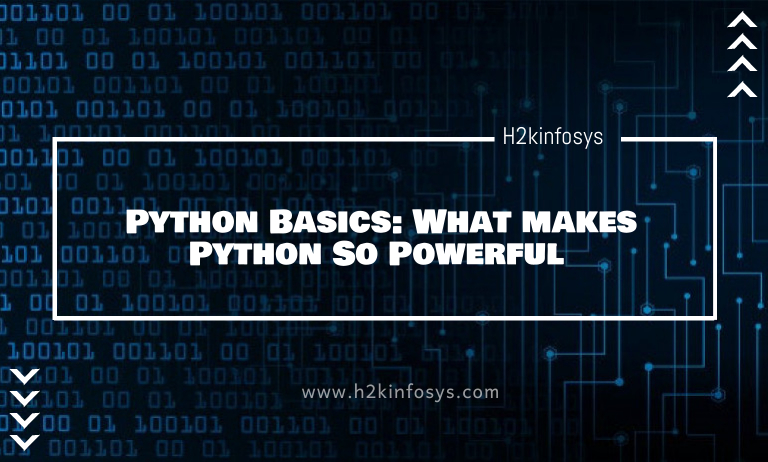 Python is an influential and widespread programming language. The popularity of Python is owed to its easy to comprehend syntax and supportive community. But this does not necessarily mean that it does not require personal effort and consistency. Anyone who wishes to master Python would need to master the basics. Fortunately, Online python certifications are available, thus making it easy for you to learn the basics. 
Since python beginners are usually juggling different curses, they prefer the flexible timing of an online course. Professional teachers from all around the world come together regardless of their background. Python training is accomplished through the support of your peers and practicing on real-life tasks. The few weeks spent on python training will go a long way in your career.
The certification begins as soon as the basics are at your fingertips. The extreme versatility combined with data science learning and machine learning has made Python the forerunner in programming languages.
Python Programming Certification
Data is a massive part of our lives. We are always in search of useful techniques to analyze and summarize data. Python programming certification would help you make use of data effectively and efficiently. It is a platform for all web developers, data analysts, mathematicians, and business personnel to visualize and summarize their data.
Python programming certification reveals all the components of Python. A certified python specialist has the experience, knowledge, and skills to simplify data jargon using diverse python libraries. However, the diversity of Python often leaves beginners overwhelmed. Therefore, it is imperative to take professional guidance to learn Python.
After all, the ever-growing platform makes it impossible to learn everything within a few days. To ensure full command of the language, an online Python certification program would last for weeks. Also, even after completing the program, some beginners might not be familiar with every aspect of the platform.
In this case, they can reach out to the vast and diverse community of Python. They can enjoy access to several libraries that have previous projects and samples donated by users. You might be surprised to learn that other people already have a solution for problems that you are currently facing. The systematic working of Python has allowed users to trust it.
Grasping the Python Programming Certification 
A python programmer can enjoy endless opportunities, especially in industries that require analysis and summarization. Businesses and researchers are dependent upon data deconstruction and object-orientated interpretation; thus, they are always searching for personnel who can simplify, analyze, and effectively summarize data.
This results in an increased demand for python experts around the globe. Moreover, online python certification for beginners makes it possible for people worldwide to learn the high-level language effectively. 
They can learn not only the basics but also have a strong command of the language. The diversity, vast community and ease of use make Python an important language across platforms.
Take Course With Us
To ensure your bright future, we offer an extensive online Python course. Our teachers have extensive experience in both academics as well as the industry. Therefore, they will provide you with first-hand information as to how to analyze, evaluate and solve a problem.
They would ensure that you become familiar with Python basics including conditionals, python syntax, and much more. In short, you would learn everything ranging from python fundamentals to advanced topics and subjects.
After completing the online course, you will be a qualified Python expert. You would have the knowledge that would guarantee a bright future. After all, learning Python will directly influence your future and set the stakes high for those competing with you.