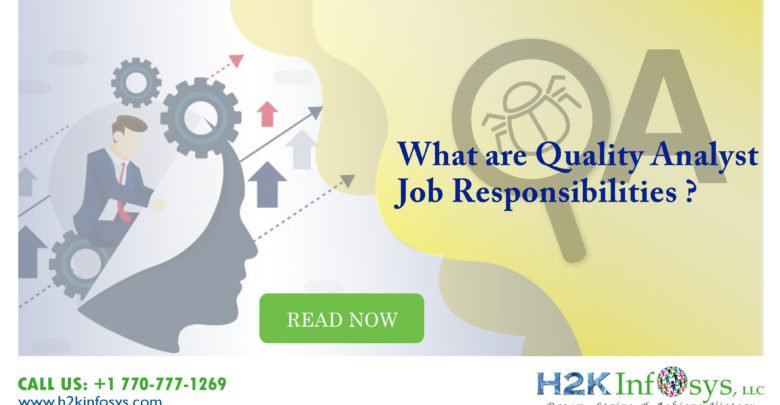 What are the QA Analyst Job Responsibilities?
A software quality assurance (QA) analyst is an individual also known as a quality assurance (QA) analyst or solely a software quality analyst. A QA monitors a website, game, system software and other computer applications to guarantee user-friendly, proper and reliable operations before its release. This may entail new upgraded software or updated systems or applications by applying the principles and practices of software quality assurance throughout the SDLC (software development life cycle). The main role of the quality assurance analyst is to continually improve software applications and products while at the same time following fixed timelines and estimates.
The job description for the QA review covers two main roles: monitoring and reporting. It is tested by quality assurance experts after software developers have finished computer programming. To equate the code to client specifications, they use a variety of tools, reviewing applications and documents. They make sure the software works according to those requirements. Quality assurance experts propose changes and improvements to technology during evaluation. They consult with developers to make the appropriate changes and then re-test everything.
Fundamental Trades of a QA Analyst
QA should possess expertise in a wide range of software and hardware applications, software and networks.
QA should possess expertise in a wide range of software and hardware applications, software and networks.
QA must have a solid programming skill and Strong Information Technology expertise.
QA must have a good understanding of the business capacity to think in the general. Moreover, he must recognize how small features fit into the larger picture.
A creative mindset, QA furthermore must have an ability to address a problem creatively so he can think in different ways to find every possible error.
Verbal and written communication abilities are considered very valuable skills for those involved in QA. Because a QA resource must know how to communicate errors and problems to developers clearly and succinctly whenever needed.
QA should have a careful professional strategy. Also, possesses the capacity to define the strengths and weaknesses of IT systems through logic and reasoning.
Typical duties include:
QA ensures the product is culturally compatible with the target market
QA ensures the product is culturally compatible with the target market
QA is accountable for making specific design, complete and well-structured test cases and test plans
QA is responsible to evaluate, prioritize, design and coordinate testing activities
QA resource practice the test plan to hunt down, understand and document completely and track bugs and writes documentation to describe program evaluation, testing, and correction
QA analyze the inaccurate language usage, spelling mistakes, trimmed text, and inaccurate formatting
In case of automated testing QA plan, generate and execute automation scripts using open source tools
QA mediate with internal teams' members to classify system requirements also track quality assurance metrics, like defect densities and open defect counts
QA stay up-to-date with new testing tools and test strategies
Common QA analysts Job Companies
Software Houses/ Software Companies

Software Houses/ Software Companies

Game Developers

Social Media Platforms

Entertainment Industries / Companies

Travel and Airlines Companies
How to Become a QA Analyst?
If you want to become a QA Analyst, like any other discipline, the prerequisite for QA is also education and practical experience. Earn your bachelor's degree in Information science, computer science or a computer science-related field. Learn What skills are required to become a software tester.
Bachelor of degree programs entails four years of study which comprise materials especially programming concepts, data structures, software engineering, QA, AI, etc. Although, no prior industry practice is required to work as a computer systems analyst. But as a QA analyst, you should possess strong abilities in process analysis and be able to understand scenarios such as how the application is developed and how users will utilize the software.

QA related certifications such as Certified Associate in Software Quality (CASQ), the Certified Manage of Software Quality (CMSQ), Certified Software Quality Analyst (CSQA) and training in the quality assurance process are favored and seldom required for managerial positions. It's recommended, also, to hold a master's degree in QA or MBA. It would be greatly beneficial to your professional career as a quality analyst.
QA Analyst Job Responsibilities In BPO
"Business process outsourcing (BPO) is the assigning to a third-party supplier
of non-primary business operations and functions. BPO systems comprise
of staffing, human resources (HR), payroll and partnerships with call centers."
Traditional call centers make hundreds of customers call on a regular basis. Delivering good service is the key to client satisfaction. Quality analysts guarantee that agents deliver quality service in keeping with organizational strategies. Optimized quality assurance can improve the competence of agents by behavior change, heighten customer service security. Consequently, having a plan for a quality assurance system, building a group of analysts and understanding their roles and responsibilities is vital for BPO as given below.
⦁ Formulating Assessment Program
QA should develop assessment program to measure the level of success and operational metrics. When designing the evaluation process that the value analyst will find the points that have the greatest impact on the progress of company.
⦁ Auditing calls, chat or emails
A QA will have to respond to conclude the analysis by various methods.
Performing Audit: QA perform auditing of calls, emails or chats, etc. Listening to such as recorded calls, live calls, and side-by-side burning is QA primary responsibility. It is recommended to listen to recorded phone calls with maximum safety for call centers. Moreover, QA analyst perform regular agents review sessions.
Generate Reports: QA analyst generate regular, weekly and monthly performance reports.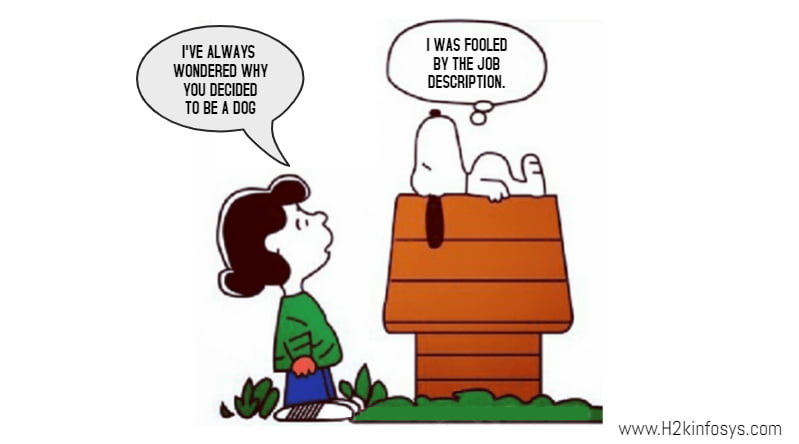 ⦁ Information of seven quality tools 
QA analyst should have knowledge of seven quality tools (Check sheet, Control chart, flow chart or run chart), Pareto chart, Histogram, Cause-and-effect diagram (also known as the "fishbone diagram" or Ishikawa diagram) and Scatter diagram.
⦁ Formulate action plans to negate the risks and track of up-to-date trade trends
QA Analyst are researching both internally and externally the probability of risks. QA analysts are responsible for finding contingency strategies in the event of unforeseen events and constructing systems to improve the company's protection against such threats, changes in economic trends, government regulations, changes in customer requirements, performance of rivals, etc.
⦁ Train agents on performance criteria and goals.
QA analysts, based on call tracking and metric evaluation, identify the areas where agents or new joiners require strengthening, then suggest training modules. QA needs to train agents on quality policies and procedures. Moreover, the QA team also programs training on developing technology to assure that your agents can stay one step ahead of their rivals. A QA is also liable for the research program which keeps track of all the new customer services and happenings of industry events.
⦁ Taking reviews from client and monitoring product success.
To consider the client's viewpoints, the QA team needs customer reviews. As such, data on employee performance can only be designed by understanding what consumers feel regarding the current service they are offered.
QA Analyst Vs QA Engineer
| | |
| --- | --- |
| QA Analyst | QA Engineer |
| QA analyst will determine the testing requirements of a system that is based on specific requirements or specifications, such as the practical evaluation of what to check and it should be assessed as per priority system requirements as often as possible through, for example, boundary value analysis and truth tables. | QA Engineer must construct the test suite and execute the test scripts manually based on the work of the Quality Assurance analyst. |