BA Tutorials
Top interview questions for a business analysis job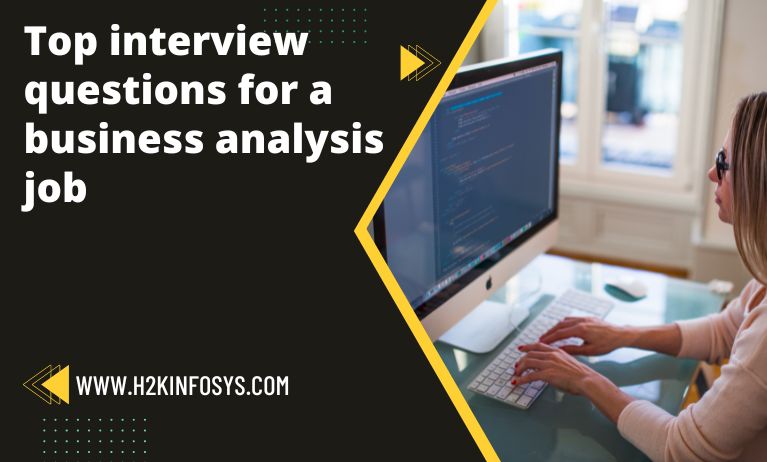 Preparing for an interview either as a beginner business analyst or someone trying to switch roles can be quite overwhelming. It comes with a lot of thought centered around how to prepare and answer the questions the right way without saying too much or less. Have we mentioned the fear? It's a lot, really. Not to worry, we got you covered as a business analyst. In this article, we'll be discussing the top interview questions to expect during an interview.
Let's get started.
What is the essence of business analysis?
As you're preparing for the interview, here's one of the numerous questions to expect. Since you're a trained business analysis professional that has attended a series of business analysis courses, you should know the essence of the field.
To perfectly answer this question, you should explain why companies need business analysis. More like the business world is changing gradually and companies have to adopt more technological ways to analyze reports, identify market trends and implement necessary activities to stay ahead in their industry. With these activities, the expert will evaluate the results and make necessary changes to the business trends of their establishments.
What is the major role of a business analyst?
Since you've been able to defend your industry, now you may be asked what your roles will be in the company. If you know your onions well and have paid attention to all you've learned during your business analysis course, this won't be a problem to answer. Here, you want to highlight what the specific roles will be and how your work will be targeted at pushing the business forward.

One of the major roles to mention at this stage is the process of carrying out detailed business analysis for the company where you'll be saddled with the responsibility of identifying the problems and proffering effective solutions to them. Also, remember to mention the fact that business analysts are well-equipped with enough knowledge to prepare budgets for a project. Lastly, mention the aspect of business analysts properly communicating with other team members to ensure a perfect understanding of the processes before embarking on the project.
What is the first stage of the project execution phase?
Next, prepare to answer the question on how your projects are perfectly executed focusing on the details of the first to the last stage. There are numerous stages involved in business analysis, but the first has to be understanding the brief of the project, relaying them to your team, and collectively deciding on the processes and styles to adopt.
Furthermore, mention real-life cases of how you executed projects either as an intern or in your previous role. This way, you'll have enough cases to back your explanations to a convincing level.
How do you handle challenges at work?
Your attitude at work will be tested during most interviews. This is one area most hiring teams are concerned with as there are lots of challenges that may arise with working with the wrong team. Here, you have to focus on the soft skills you have developed during your learning stage. Either through the business analysis online class or the physical class, you should have learned about the soft skills required for a business analyst.
How do you incorporate changes into your projects?
The last question we'll be exploring in this article is dealing with how you incorporate changes to your projects. Changes are inevitable during project execution and sometimes, they come really late especially when the deadline is close. It's a challenge, really and many experts would frown at this, but you need to be careful in answering the question.
Instead of creating a questionable reply, try to answer this way. Changes can come in at any time but when this happens, it's important to understand what it really entails. With this, a thorough discussion will be made with the team and we'll work with the existing plan to incorporate them into the system without spending so much.
To further understand what this whole process entails, you can register for a business analysis online class immediately. This will provide the foundation you need and adequately prepare you for the interview process.
Conclusion
In this article, we have explored the probable questions you may experience during your business analysis interview. Although there are more than these five, these will prepare you to answer the basic questions without fidgeting. Are you ready to ace that interview? It's time to show them what you've got.