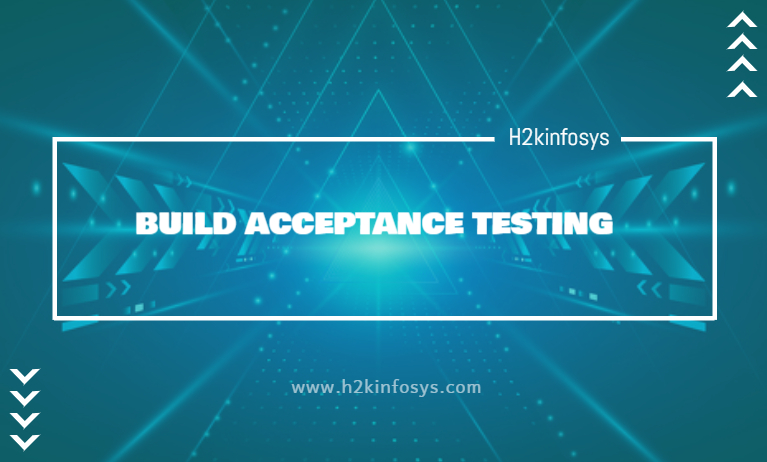 The software is tested for readiness before the detailed testing by QA team. It is called as initial level testing or build acceptance testing. A build is a complied code packaged in a single file called as .exe file which can be used for installation of software. It is a superficial testing to check if the pages, links, buttons etc are working. Sometimes, both the terms can be used in different scenarios though there is practically not much difference involved.
The two terms initial level testing & build acceptance testing are explained separately below:
INITIAL LEVEL TESTING:
This type of testing is done in the initial stage of application development a set of all tests or procedures based on technical description of the software. Firstly a small piece of code is tested, then fed to the memory. All structural design and code standards are properly determined and calculations for those codes are done and tested with various customers. For example, sometimes the manufacturer is responsible for the design and manufacture of the product. Without his assurance after testing the product is not moved to the next level. So he is the one who tests with the basic level or the manufacturing aspects of the product. Some times this product takes time for giving results.
BUILD VERIFICATION TESTING OR BUILD ACCEPTANCE TESTING:
This type of testing is done to test the integrity of all modules of a software. Integration testing is necessary when many team in a developer team build the modules foe single project. After the project is completed build verification testing is done on every build of a software to check the quality of the product. These tests are done on how to configure and run the software effectively. It is used to check whether all the functionalities are working like it supports for different versions and languages and all menus are integrated properly flags are connected with each file etc. For Example creation of VM's and server installation setups, database installation setups, test cases are built for creating text editor, writing something on text editor, cut copy functions etc.
Check your understanding:
1. Try to identify the differences and similarities between initial level testing & build acceptance testing.