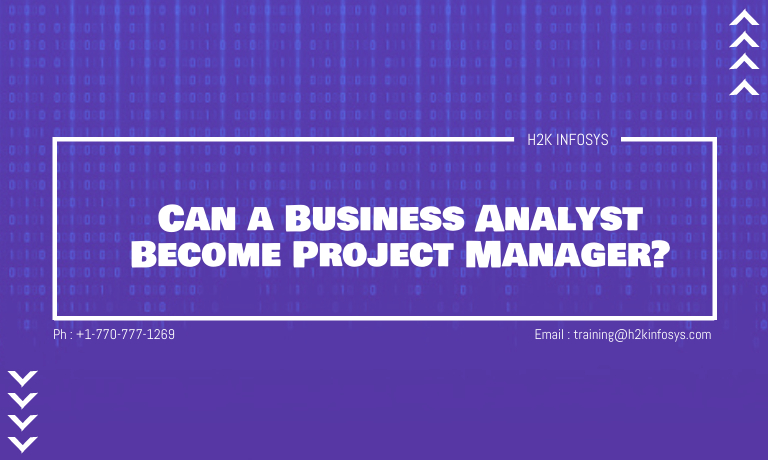 For many Business Analysts, the long-term goal is to become project managers. It's understandable. Project Management seems to be the natural progression in the career of a business analyst. 
Can a certified business analyst become a project manager? Possibly and we'll show you how to make that transition in this article.
Why Become a Project Manager?
It is not a question of job perks but rather a need for change. A project manager may not want to spend their entire life managing projects. Sometimes they may want to switch to a technical role such as a Business Analyst.
Similarly, most business analysts don't want to work in their role as certified business analysts forever. They may seek a higher level management commitment to the project and less involvement in the daily team and customer oversight that the BA function is typically responsible for on most project engagements.
Steps to Become a Project Manager
Becoming a Project manager can be a natural progression for a business analyst career. 
If you have decided to become a project manager, follow these steps for a successful and smooth transition.
1. Proper Training and Certification
Business analysts can start with an entry-level certification like the Certified Associate in Project Management (CAPM)® and then work as a project coordinator or junior project manager to prepare for the Project Management Professional (PMP)® later.
If the business analyst is serious about transitioning to full-fledged project management, completing the necessary training and certification is a bright place to start. The most likely ideal route is to obtain your project management professional (PMP) certification.
There are several other certifications a business analyst can undergo to become a project manager; these include:
Associate in Project Management
BVOP Certified Project Manager
Certified Associate in Project Management (CAPM)
Certified Project Director
Certified Project Management Practitioner (CPMP)
2. Change Control
Change control, as a process, is deeply linked with the essentials of project management. It has to deal with monitoring and regulating the project's scope through a change effect assessment. It works out cost and schedule implications to adequately analyze this impact, offering business analysts expertise with cost and time management.
The change control procedure also provides feedback on the quality of the needs gathered. Change control is necessary to ensure that no significant stakeholder undergoes harm. Business analysts can get a taste of what it's like to be a project manager by working with change control on a project.
3. Learn Excel
There's no way you can manage projects without the help of excel spreadsheets. You'll have to learn the essentials of excel or any other software your company is using.
Learn and use whichever software solution you want, or that your new project management colleagues recommend, or that your organization (or customer) compels you to use. You primarily want to input your tasks and their scheduled dates, connect the dependent tasks, add resources to the functions, and attach costs with those resources.
Project managers can also use Microsoft Excel to keep track of time. They can track how much time they spend on critical tasks and how long it takes to accomplish a task. Excel can also assist you in filtering your data and searching for essential characteristics of a large amount of data.
You can learn your desired software through our training courses starting today and move a step closer to becoming a great project manager!  
4. Improve Decision Making
As a business analyst, you're undoubtedly used to looking at tasks and requirements, business processes, and design challenges in great depth. You care about the minutiae as a project manager, but you have to become used to looking at most things – most of the time – from a 10,000-foot perspective.
It involves looking at how tasks, task progress, issues, resource input, task dependency, and other factors influence the project now, a week from now, and a month from now. Also, how they affect each team member and the client, and sometimes even how they affect other projects.
5. Management of Meetings and Communicating
The business analyst transitioning to project manager must be a skilled communicator. The role of the communicator and the role of the meeting facilitator are inextricably linked. It is not sufficient to simply convey information. 
You must also be a great listener. You must decipher the hidden opportunities and flaws and see the bigger picture simultaneously.
Business analyst training doesn't involve calling and managing meetings. However, a project manager must be skilled at this. It's much more than calling a meeting to discuss a topic when it comes to meetings. 
Planning a meeting includes sending meeting information to meeting attendees to prepare for the meeting agenda beforehand. Planning for meetings aids in information sharing, project updates, and decision-making.
6. Grow as a Project Manager
Business analysts are well-positioned to take on the role of project manager. They frequently work on projects from start to finish. Therefore they are likely to have a good understanding of what project management entails. They're very good at establishing and controlling scope, which is one of the three constraints.
Whether you like it or not, you'll eventually find yourself in a leadership role as a project manager. Many project managers believe they are deficient in the area of leadership. Take the time to build leadership abilities before you need them, so you'll be prepared when the time comes.
Time management is another skill you'll need to master to grow as a project manager.
Final Thoughts
Are you ready to challenge yourself and take the next step in your career? Sign-up on our website now and get hundreds of skill-centric courses to further your professional life.