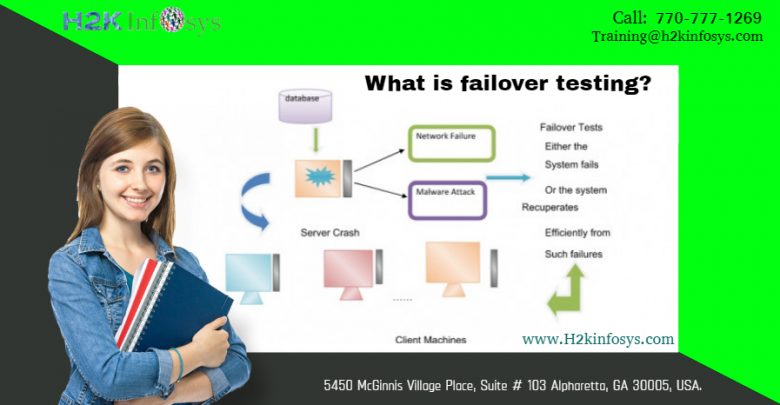 Failover testing is a technique to check system's ability to provide extra resources and the ability to move to back-up systems during the system's failure due to one or the other reasons.
Examples
Banking Applications
Applications related to any business
Applications related to government.
Trading applications
The following factors need to be considered for the failover testing:
Loss for the company during the scheduled down time: It means there will be business loss to the company and the whole operation will be interrupted during the scheduled time.
The system cost to prevent the system breakdown: It means that when the system reaches the performance threshold where it is bound to break there is need to allocate extra resources to protect system from break down. The cost will be allocated with the extra resources which will also be considered while doing failover testing.
Duration of downtime: Clients do not prefer to get their operations interrupted for very long period. If the duration is more the client is less likely to approve failover testing.
Probability of system failover: If the system failure is more likely to happen, then the client is less likely to approve the failover testing.
How to perform the failover testing?
It should to be planned in terms of performance requirement.
Setting up a suitable process to meet the performance requirement.
Prepare test plan as per the market requirement.
Executing the test plan
Preparation of report regarding any issue.
While doing the failover testing proper back-up and restore mechanism is necessary. There should be a back up of data so that if any problem occurs during the failover testing the same data can be restored.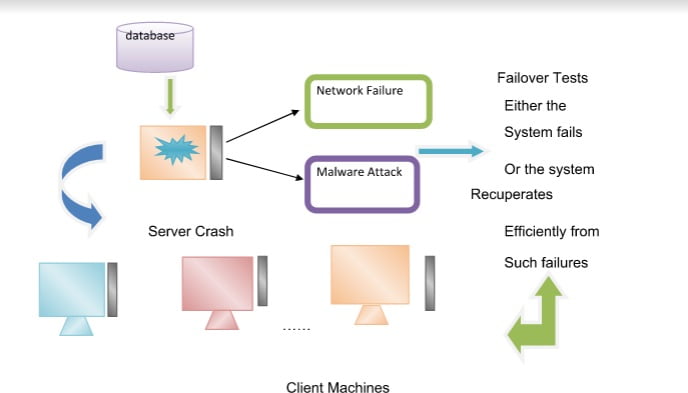 Failover testing is basically a integral part of the testing for mission critical systems that are constantly available. The procedure has offloading any tasks to stand by system component so that the procedure is possible for the end user. Failover can be a mechanism to protect against the failed processor in the network.  It can be applied to any network component such as a connection path, storage device or web server. The stored data is connected to servers in configurations in very easiest way either point-to-point or cross-coupled in such environment, the failure of a server make data access impossible for large number of users, until server is back to online.
Questions
What is failover testing?
Give one example of failover testing?
What are the advantages of failover testing?