QA Tutorials
History of QA
History and Evolution of Software Testing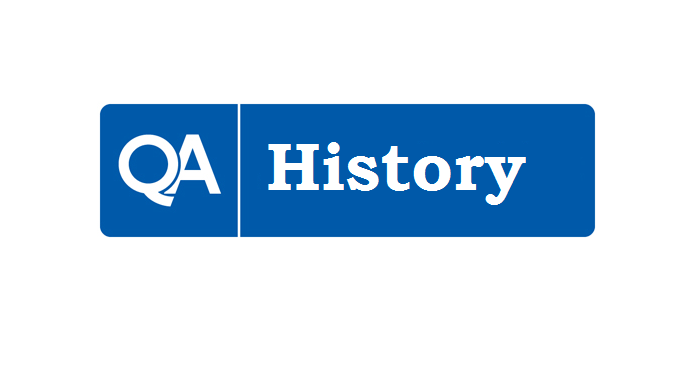 The great emphasis on delivery of quality software has made software testing an inseparable procedure in the Software Development. Since the invention of computers in 1822 to the current era of systems, the terminology system faults have evolved into a vast subject of software testing. The history of QA dates back to the 19th century. It includes a huge glossary of software testing terminologies, procedures, standards, policies, approaches, frameworks, testing tools.
The history of QA concepts dates starts with the computer invention. The Babbage machines invented by Charles Babbage, an English inventor in 1822 were considered first among the mechanical computers. However, the term bug was first reported to be used by Thomas Edison in 1878 which was mostly associated with hardware, when he writes a letter to his associate in Edison papers-
'It has been just so in all of my inventions. The first step is an intuition and comes with a burst, then difficulties arise—this thing gives out and [it is] then that "Bugs"—as such little faults and difficulties are called—show themselves and months of intense watching, study and labor are requisite before commercial success or failure is certainly reached."
The World War II (1939 – 1945) led to greater advancements in computer technology. Electronic computers were prominently used to break the secret codes and crack secrets of war communication. In the same year, 1945 the term computer bug was first coined by Grace Murray Hopper in the history of QA. In 1951, Joseph Juran marked the importance of Quality of software in his book – Quality control handbook. The software testing terminology was clearly distinguished when Glenford J Myers published his book Art of Software testing in 1979. By today's standards, errors refer to human mistakes, that lead to bugs or defects in the software, and cause the software failure. The ISO founded in 1946, has majorly contributed towards standardizing the procedures, artifacts, methods & techniques of software development & testing. The other contributors are IEEE, CMMI, six sigma which defines the standards of quality and defines framework for improvements to achieve the quality of software.
The software testing subject is to be treated with highest priority as it can avoid the setback in the economy by preventing the failures of software. The Ariane 5 flight 501 rocket – a project worth $8 billion dollar in 1996 failed due to a software defect. According to 2002, NIST (National Institute of Standards & Technology) reports the cost of software bugs to US economy is $59.5 billion annually. In 2003, the Northeastern and Midwestern United States and Ontario in Canada had second most widespread blackout due to a software defect in an alarm system.

Software testing field has created the job opportunities for test engineers & training staff, business opportunities for software testing training institutes & career colleges, vendors of testing tools, the scope of research for subject matter experts.
This article is written by Priya, Sr. Faculty at H2K Infosys.