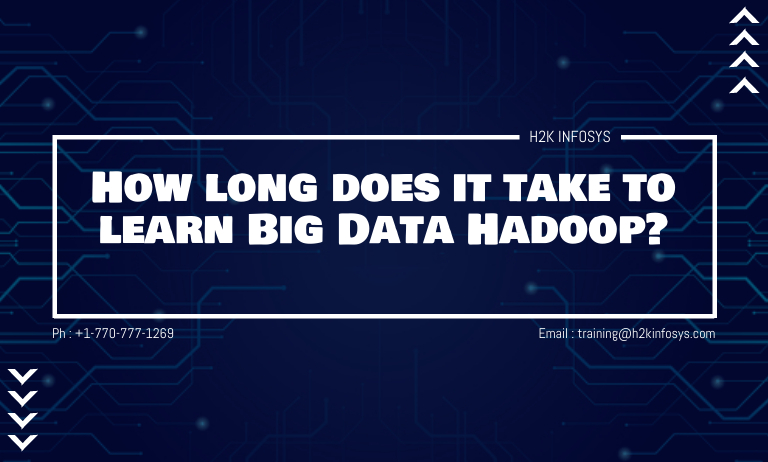 Hadoop is an open-for-all software that is used to store, process, and develop data processing applications. These applications are then used in a distributed computing environment, called clusters of commodity computers. They are mostly used to store and process big data. They can achieve phenomenal power and speed at a comparatively low cost.
Why do we learn Hadoop?
Hadoop is a powerful set of programs and procedures that is a must if you want to work with Big Data. Hadoop certification can open new, exciting, and of course rewarding job opportunities for you. It is becoming the ultimate standard for big data processing. 
Who can benefit from learning Hadoop?
Whoever goes through big data Hadoop training will benefit from it, we can put them in the following broad categories;
Professional managers who want things done using the latest applications and technologies
A student of information technology who wants to achieve greater heights in the field of information technology and build a career in it.
Programmers, coding experts, software engineers wanting to get an additional qualification that will open new avenues for them.
Prerequisites for learning Hadoop:
Although anyone can learn Hadoop, yet if you are in the field of information technology and/or you already possess the requisite knowledge to learn Hadoop. But for novices, getting to know the following is important before you jump for Hadoop certification.
Knowledge of Java:
Java is a programming language and it forms the foundation of Hadoop. Although, you can do coding within the Hadoop framework using any programming language, yet Java is the preferred choice. Therefore, it is important to have basic and core knowledge of Java. Learning Java would take around 4-9 months.

Linux operating system:
It is used to install the Hadoop framework on computers. You will take at least a month to understand Linux. It is better to familiarize yourself with Linux so that you can install the Hadoop framework in a matter of a few simple steps.
Database:
Working knowledge of SQL is very important before you go for big data Hadoop training. Hadoop uses various SQL commands and queries within its framework. These are used to process various amounts of big data components.
Other skills needed to learn Hadoop:
Besides these programmer-level skills that we alluded to above, an individual must possess the following set of non-programming skills to learn Hadoop easily and quickly;
Analytical skills:
Hadoop will test your analytical skills to their limit. You need to be adept at analyzing content and making decisions. You will use statistical and mathematical formulas to analyze so their knowledge is also required for learning Hadoop.
Cloud using skills:
You should know how to store, recall, manipulate, and interpret data using the google cloud services.
Learning Hadoop:
The following two methods can learn Hadoop;
Self-taught method
Learning from experts
Self-taught method:
If you are attempting to learn Hadoop on your own, it will take a lot of time. It will depend on the level of your intellect and learning skills. Still, you can expect it will take at least 4-6 months to master Hadoop certification and start your big data training. 
Learning from experts:
This is the most popular and preferred method to learn Hadoop. Whether you are new to the field of computer programming or possess some knowledge of it we recommend you opt for this method for your Hadoop certification. It will help you a great deal. You will most likely be exposed to big data training in this method too. So, you will learn both the academic and practical side of Hadoop learning. It will also take less time, around 2-3 months. It will cost you more but there are multiple benefits too.
So, that was all about learning Hadoop and different ways of mastering it. We hope it will help you.