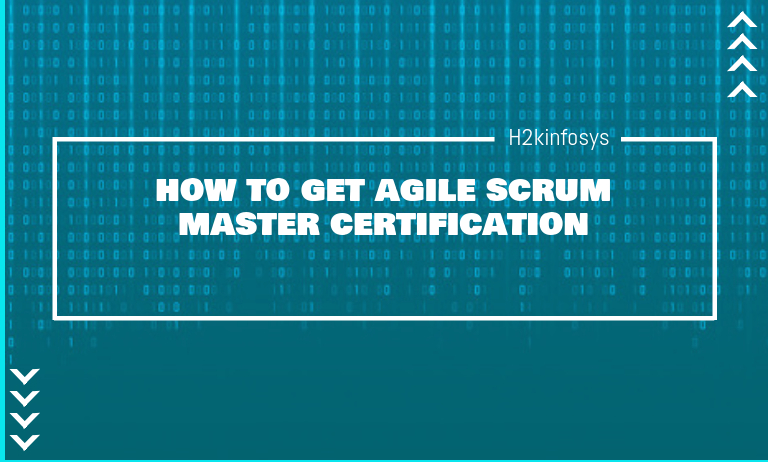 If you are reading this article, for the most part, you understand the terms Agile and Scrum well enough to be thinking of becoming a certified Scrum Master. However, if you are putting your first step into the industry, and aiming to acquire an Agile Scrum Master Certification, let us briefly understand what Agile and Scrum basically mean.
Agile: It is simply an approach, which varies organization to organization- while working within a framework, as to how to develop software development solutions with the help of cross-functional teams.
Scrum: Coming out as a methodology through the formation of teams in Rugby, Scrum is the most well-known framework that comes under the Agile's umbrella of frameworks. It is through this framework that the complex product and software development is achieved by the team working towards the same goal.
Also, it is important to remember that even though, in most cases, Agile and Scrum are implemented with software development, they stretch beyond that. Witnessing the working of Scrum in the field of software development, many industries such as Marketing, Research, and more have integrated their development processes with Scrum.
Thus, it is safe to say that as a Scrum professional, your career holds strong growth prospects and wide scope in several industries. Having said that, one of the highest degrees of a profession for an expert in Scrum is Scrum Master, which is better achievable by acquiring Scrum Master Certification.

In order to get the Agile Scrum Master Certification, it is important to be thorough at each of the following steps:
Scrum and Skills
A certified Scrum Master holds an earning capacity in the range of $70,000 – $90,000 per annum. Well, it is a given that the job responsibilities of this position are not condensed. Therefore, before applying for the certification, you must make sure that you have a thorough knowledge, theoretically and practically, in this field.
Select the Certification
If you aspire to become a Scrum Master, you must understand that one of the best ways of accomplishing the same is through owning certification by a well-established organization. The certification will not only help with enhancing the credibility but also help you understand what responsibilities you will have to carry as a Scrum Master.
Scrum Course
After selecting the agile scrum certification that helps you become a Scrum Master, you are required to enroll in a Scrum course. Once you complete the course, you can take the Scrum Master accredited program within the range of 30 to 90 days. Moreover, as there are different requirements from all certifying bodies, it is suggested to make sure that the selected course is considered by the certifying body.
Once the course has reached completion, which shows that you have acquired the required knowledge and skills that are necessary to become a Scrum Master, you shall register for the exam at the earliest.
The Examination
While you have been working towards acquiring a Scrum Master Certification, the importance of knowing the examination details shall not be overlooked. Usually, the examination is an hour-long, and the questions to be answered are in the format of multiple-choice questions. 

Also, ensure that you are thorough with the content and syllabus of the examination as much as you can. Some of the topics covered are Scrum roles, scrum history, scrum artifacts, sprints, team building, creating tasks, and reporting.
Once you successfully complete the course and examination, you receive an accredited certification that serves as a standard to leverage Agile in accordance with Scrum.
To Conclude,
As you get the certification and become a Scrum Master, you are required to get your certification renewed every two years. However, if the attempt is not successful, acquire other accredited agile certifications while working for the next attempt at getting a Scrum Master Certification.