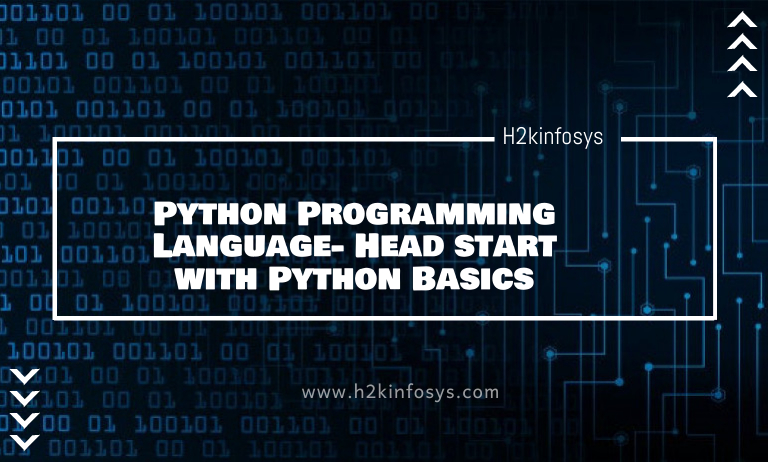 Python is a versatile and famous programming language that both beginners and experienced data scientists use. The data science community enjoys the unlimited benefits of the python libraries. After becoming a certified data analyst, most people take python classes to take advantage of its libraries. Learning the python basics is the best way to master python within weeks.
The completion and grasp of the whole course are subjective; however, you can take the course many times before getting certification. Several students tend to retake this course to refresh the basic concepts of the language. After all, python beginners' sole aim is to master python and apply this knowledge in web development, data analysis, finance, and programming.
Starting from the basics in all python course for beginners
Data is something that we cannot control, especially in times like these. The analysis of such extensive data can appear intimidating. Fortunately, with python, things have become easy and effective.  The best python course for beginners entails understanding the python basics at their core. Python has an easy to comprehend syntax, which means web developers can use less space to convey their ideas.
Python is a language and a platform where you can engage with other python users within an interactive community. Every python for beginners course covers ground over the applications and hidden treats within python.  Data analysis becomes comfortable with Python Rapid Prototypes. As python syntax is remarkably similar to the English language, it becomes easier to retain. Common library names are panda and numPy.
Furthermore, python can connect to a database system and runs an interpreter system, which means coding is simplified as the coder writes it. The few benefits of python include its ability to handle large amounts of data, diverse libraries, and an extensive community.

Windows, Linux, Mac, and Raspberry supports all Python versions, including the latest version, Python 3. Using a different python version may seem problematic because it removes certain features from the version you learn. Therefore, it is imperative to learn the newest version in order to have a better standing in the market.
Despite experts arguing that python is more of an object-oriented platform, whereas data is treated and summarized in the form of a compact object, it is widely used for data analysis.
The components of Python Learning
Although beginners may feel overwhelmed due to the platform's diversity, we highly recommend that you learn the basics. Someone planning a career in IT needs to learn Python basics. After all, every computer specialist and data analyst must understand a coding language at one point in their life. Who does not learn a language that is in demand in the market?
Python does have some rules, even though it is an informal language. For instance, python uses forward slashes for path specification. Furthermore, there is no command terminator in python. These small additions within python are easy to remember, and one way or another, you will likely understand their use. Mastering python will not take long; however, excessive practice is required to retain it.
Like most other languages, the syntax will become dusty and difficult to apply if you do not practice it. Python has recently launched python for kids as well to enhance their creative abilities. Platforms such a python play a significant part in encouraging original thinking and promote a safe place for interaction. The best python course for beginners is the beginning of a long journey where you get to experience the change from original coding to a new one. Engaging platforms like python have made data acclimation and interpretation a piece of cake compared to the previous days.