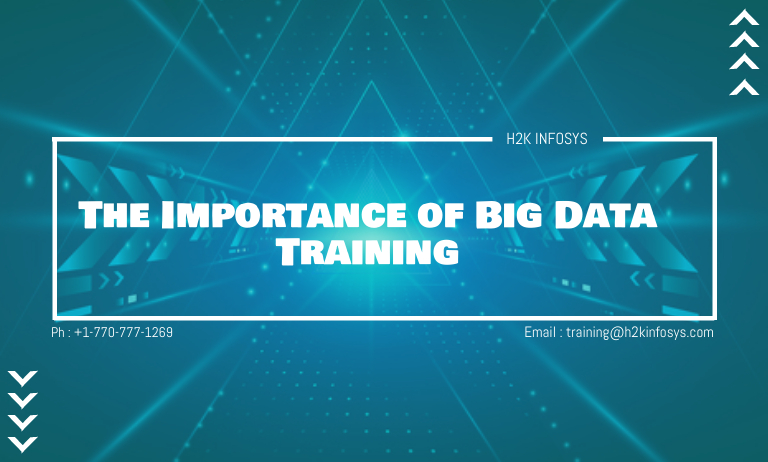 The entire world understands the importance of Big Data, and this sector is booming every day. Asa result, many organizations are looking to implement this technique and hire the right talent to analyze the massive amount of data and produce insightful output. This change is driven by the rising awareness in the corporate world about the potency of Big Data and its potential in transforming the business. It will also provide a huge competitive advantage over other competitors.
Many organizations depend on modern technologies and tools that need niche expertise to manage and get favorable results from big data. All the market forecast, job trends experts agree that there will be a huge demand for big data analysts, mathematicians, computer scientists, and all other data-related experts over the next few years. This is why many aspirants are looking to get big data training and add more value to their resumes.
In fact, even after the huge demand for big data experts, we can still see the shortage of skillful and expert talents to meet the demand. Organizations are looking for the right talents to analyze and make sense of unstructured data coming from social media, mobile phones, sensors, and all other sources. To counter this shortage and minimize the gap between demand and supply, many training institutes, universities offering big data online training to provide the talents to analyze big data and help the organizations. Adding to this, some educational institutes have included data analytics in the course, which will help to understand big data better.
In the beginning, Big Data was popular and widely used in the technology and defense field. But as Big Data becomes cheaper and accessible, it is used by many sectors. This trend continued, and as a result, now we can see its use in almost all major sectors. Now social media and e-commerce companies are the leaders in Big Data usage. The other sectors, such as retailers, food manufacturers, consulting companies, online travel, gaming, consumer finance, insurance, telecommunications, etc., are looking to implement this and get the benefit.
A big data expert must have a good combination of skills, excellent knowledge of statistics, good analytical skills, and better knowledge of how big data can be implemented to make informed business decisions. Hence, if you are looking to possess all these skills and lay a better foundation for your career, learn big data for beginners by enrolling in the best online courses.
In the section below, let us look at three sectors that use big data immensely.
Retail & E-commerce businesses
Retail and e-commerce giants are using Big Data and reaping the benefits exceptionally. Organizations can combine both offline and online data and transactions to better understand the behavioral pattern of the customers. The online e-commerce big players such as Amazon use advanced algorithms to develop automatic recommendations for the customers based on their search patterns and purchase history. These data help to create customer segmentation and thereby target the specific user groups easily. But the issue is they are not getting enough talents who can perform these activities.
Tele communications
These are the days ruled by smartphones. It is hard to find a bunch of people without a smartphone. With the increased use of social media and online entertainment platforms, telecommunication companies are looking to use Big Data and get more market share. Using Big Data, companies can help the customers in a better way and quickly resolve the most common problems. The segmentation technique helps them in providing customized offers and services to attract more people to their business. So, many companies are looking for IT professionals who have completed big data training.
Finance
One of the main reasons big data online training is becoming popular is that it is used in the finance sector. The banking and other financial-related companies are witnessing millions of financial records every day. Digitalization is creating a way for increased data from social media, web applications, and other sources. Hence, the basic challenge for them is to put all the data together and analyze it. But with the invention of Big Data tools and technologies, they can analyze the data in very little time and provide more insights into the day-to-day transactions.