BA Tutorials
The Importance of Requirements Gathering for a Business Analyst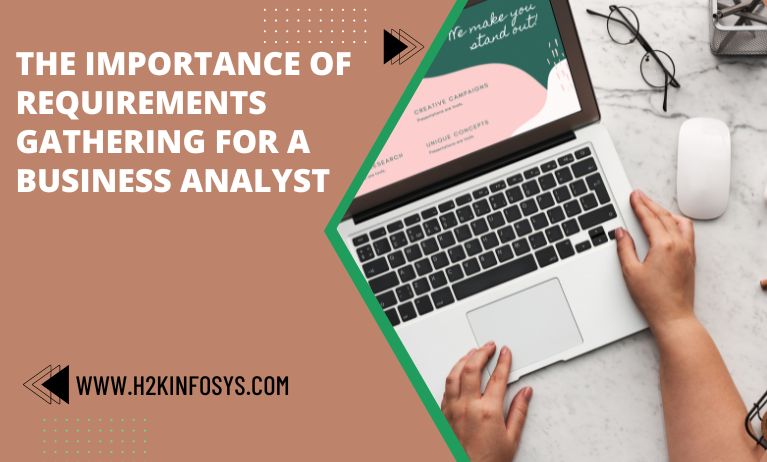 The importance of Requirements Gathering for a business analyst can not be overemphasized. For a software project to be successful, it must go through a process called Requirements Gathering. A business analyst must be able to gather requirements from the clients because a successful project starts with a difficult set of discussions on what needs to be done. If a business analyst can gather correct and complete requirements, then it is certain that the project will result in a higher yield.
Most of the time, business customers expect software teams to read their minds on what they want, and to deliver a solution based on unknown or unspoken requirements.
If as a business analyst, you are able to invest time in gathering and developing a clear, correct, correct, and measurable set of requirements, then you are certain to also develop software of high quality based on what the client needs.
Depending on the type of project methodology you wish to implement(whether Agile or Waterfall), requirements gathering is carried out during the project initiation stage, or the discovery phase. A good business analyst will perform requirement gathering across every sprint cycle. If you are interested in learning business analysis in greater detail, you can enroll in this online BA certification training.
There are important guidelines and techniques involved in Requirements Gathering, but here are some of the importance.
Eliciting Project Requirements
As a business analyst, requirement gathering helps you in eliciting project activities from your client so that you can effectively deliver a full-fledged product that will meet all their specifications. This being the basis of any project to be delivered, this will help you and your project associates to communicate effectively and effortlessly over the needs of the client.
Increases the level of Satisfaction of Business Client
Requirements Gathering helps a business analyst to satisfy the needs of the client, but if it is not done correctly, then there is a high probability that the project deliverables (service or product) will not meet the business requirements, hence leaving the client to be left unsatisfied.
When issues are detected in regards to following the requirements properly, it can lead to an extension of the project deadlines which in turn leads to an increase in the working hours out by the development team. This will ultimately not only lead to wastage of time, but of money, and resources. That is why it is important that Requirements Gathering is properly carried out.
Provides Opportunity to generate Real Improvements to Business Operations
As a business analyst working in a large organization, business requirements provide you with the opportunity to generate real improvements to business operations with clients. Most projects in large organizations arise from a response to some need or some current failing. A sizable amount of resources are then used to complete these projects. This means it is crucial that they deliver what was actually needed or it would have been a waste of time and money. A good business requirement gathering will help you as a business owner to avoid this situation by precisely defining the requirements needed to meet a specific objective.
Helpful in operating a Business Requirement Document (BRD)
This will also help you as a business analyst to utilize the information in preparing a Business Requirements Document (BRD). The Business Requirement Document is the foundation for all subsequent project deliverables because it fully describes what inputs and outputs are related to each process function.
The BRD includes documentation of customer needs and expectations which is essentially gotten from Requirements Gathering.
Conclusion
The success of any project as a business analyst depends on the thorough requirements gathering carried out. This article has given you a blueprint on how to gather and elicit requirements from stakeholders. You can learn more about requirement elicitation by enrolling in an online BA training.