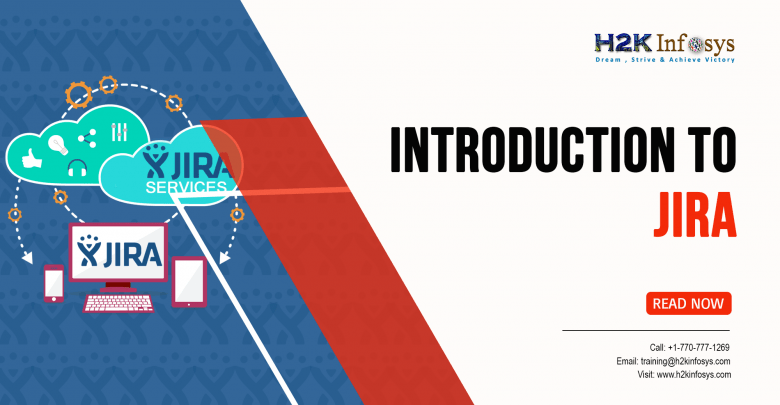 JIRA is an Incident Management Tool and issues tracking tool used for Project Management, all types of testing, Bug Tracking, Issue Tracking, and Workflow.
JIRA mainly follows three concepts: Project, Issue, and Workflow.
The main points regarding JIRA are:
JIRA is an incident management tool that was developed by Atlassian Inc., which is an Australian Company.

JIRA can be used with any Operating System, which means it is a platform-independent tool.

JIRA supports multiple languages, such as English, French, German, Japanese, Spanish, etc.

JIRA supports multiple Databases like MySQL, Oracle, PostgreSQL, and SQL Server.

JIRA can be integrated with many different tools like Subversion, GIT, Clearcase, Team Foundation Software, Mercury, Concurrent Version System, etc.
The following are the points regarding License and Free Trial of JIRA
JIRA is a commercial tool, and to use JIRA services, a license is required.

JIRA is available only as a Trial version for a limited period.

JIRA provides free license only for academic projects, and a 15-day trial version is available for a person.
Some of the primary uses of JIRA are:
JIRA is used in Bug Tracking, Issue Tracking, and Change Request Tracking.

JIRA can be used to create tickets and track their status in Help desk, Support, and Customer 

JIRA used for Project Management, Task Tracking, and Requirement Management.

JIRA is useful in Workflow and Process management.
Features of JIRA are:
Features
Description
Boards

JIRA supports Scrum and Kanban boards, which provides an immediate snapshot of the project to the team and helps to track the progress of the project and see the status of the individual tasks.

Business Project Template

JIRA contains 

n

 number of business project templates to manage simple tasks as well as complex tasks like workflow.

These templates can be customized based on the team and the approach they follow.

Task Details

Tasks can be assigned to the individual, and progress can be tracked.

Status of every task, comments, attachment, and their due dates are stored in one place.

Notifications

An email can also be sent for a particular task using 

@username

 to notify the user if something is assigned, any specific comment is there, and feedback is required.

Power Search

JIRA also supports a search functionality having Basic, Quick, and Advanced features to find answers like due date of the task, when a task was last updated, and what is still needs to finish in a task by the team member.

Reports

JIRA supports many reports to track the progress of a task over a specific timeframe, deadlines, individual's contribution, etc.

These reports are easy to understand, and it generates different reports which help in analyzing how the team is going on.

These reports are easy to configure and display the matrices to the stakeholders.

Scale with Team Growth

JIRA supports all business teams and all projects irrespective of their size and complexity.

Add-Ons

JIRA contains more than 100 add-ons to connect with different software so that the work becomes easy.

Multilingual

JIRA supports more than ten languages, such as English (US, UK, India), French, German, Portuguese, Spanish, Korean, Japanese, and Russian.

Mobile App

JIRA is also available as a Mobile Application and is available on Google Play Store and App Store (iTunes) of Apple, which makes it easy to stay connected with the team with notification, comments and project activity.
JIRA Scheme:
A JIRA scheme is a collection of configuration values that are being utilized by one or more JIRA projects.
JIRA Scheme consists of
Workflows:

It defines the connection between a workflow and an issue type.

Issue types:

It creates a connection between the project and all the available issue types.

Custom fields:

It allows you to add new fields in a project.

Screens:

It creates a relation between an issue and a screen. You can choose the screen which you want to show to the user.

Field Configuration: It is used to define the behavior of a field that is whether the field is required, whether a field is visible or hidden and how a field is to be rendered.
Notification:

An email can be sent for a particular task using 

@username

 to notify the user if something is assigned, any specific comment is there, and feedback is required.

Permissions:

It is used to set the permissions for a project