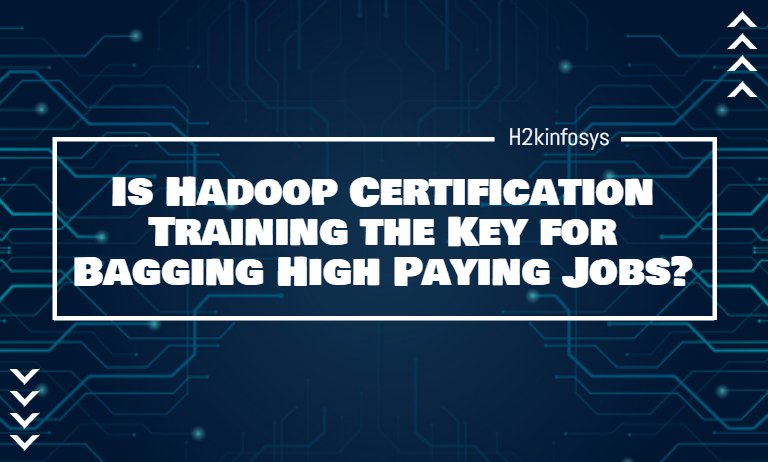 There is no dearth of job opportunities. Only you have to know where to look for the ones that fetch you job satisfaction and big bucks. Similarly, the right Hadoop certification training can be your passport to success although many training institutes offer Hadoop classes. So, why is certification important? It essentially is the yardstick by which you can measure your knowledge on a subject. Moreover, what the professional training certification offers is a planned, well delivered essential topics coverage, and hassle-free course. Self-study might lack this benefit. After all, the experience of the training experts count!
Is Hadoop really one of the hottest jobs in the market?
It is a game of demand and supply and everything in between. The demand for Big Data professionals is likely to triple between the period 2016-2022 according to a study by Time Xtender, a leading BI and Analytics company.
Forbes study states that there was a 36% CAGR (Compound Annual Growth Rate) between 2015-2018 in Big Data adoption in enterprises.
The average salary for a Big Data engineer is around $100,000 per annum. This is per Glassdoor salary survey conducted in various organizations. The salary of the Big Data professional is directly proportional to the knowledge, skills, domain expertise, and their ability to solve the real-life Big Data problems. And Big Data Hadoop has almost become synonymous with Big Data.
What are the benefits of Hadoop Certification training?
Online training for Hadoop, Big Data is available everywhere. But the certification course can help you stay relevant to the demand and gives you an edge over the others. A certification program is essentially a solid proof of what your skill sets are in a tool. It can also help you assess how well you can fare up in comparison with others.

During certification, the training providers these days publish your percentile in a class of students, the class average, and where you stand in the group. This helps the potential employer gauge your skills not just based on your individual grade but also help them assess your level relatively.
How does Hadoop Certification test your knowledge?
While the potential employers might grill you with questions whether you are certified or otherwise, the certification courses usually prep you for upcoming interviews. They offer placement assistance and help you with resume building exercises.
Learning Big Data technologies is a long-term program. There is a 75% chance that you lose the will to continue your course somewhere in the middle. The certification programs provide you the necessary boost to help you complete the course. With your free will, you might give up the course if you resort to self-study.
Online tutorials, Hadoop online training videos free online classes, can help you to a certain extent, but to keep up with the changing technology the certification can offer to be substantial proof of your skills.
Hadoop Certification Training is a fool-proof way to bag potentially high paying jobs.
The certification programs usually embed a short-term project which can help you gain confidence, hands-on experience, practical knowledge, with a dash of domain knowledge as well.