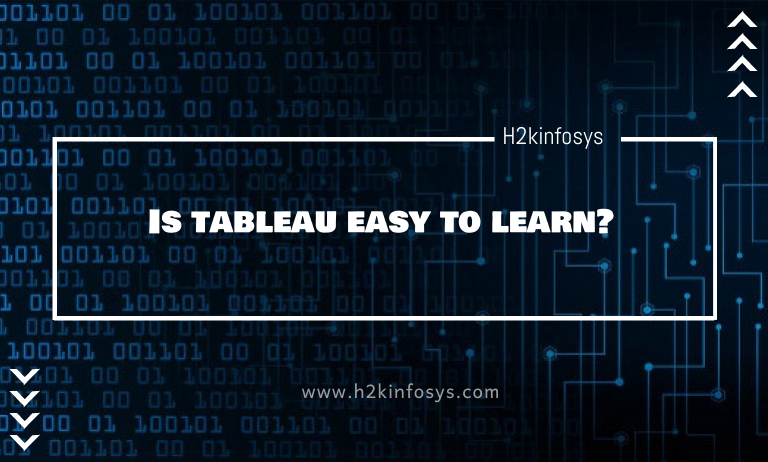 Tableau is an ever-growing data visualization platform and there are currently many institutions offering courses to learn tableau officially. Tableau is the kind of software that makes a splash wherever mentioned. Like most web platforms Tableau requires some degree of training to perform the basic functions. Tableau experts earn a whopping salary under their data visualization careers. 
While you may be thinking of learning Tableau, Tableau training is not a one-day job. It takes commitment, consistency, and hard work. The world is fast-paced and so is the data produced every passing day. This data needs filtering and the sieving process can get quite complicated the average person is unable to understand the data without any additional help. This is where the Tableau platform comes to aid. Tableau allows you to visualize your data in a neat and comprehensive way thus creating a better impact on the viewer. 
The most popular query on search engines while earning the Tableau certification is whether the certification will be useful in the coming years. Tableau is a platform that will not go out of fashion for a long time and Tableau has transformed into a laudable extension for data analysis.
The Gradual Mastering of Tableau
Mastering Tableau should not be the only aim when you start learning it. Tableau training courses entail a progressive program that targets your strengths and weaknesses. The basic thing that all beginners must know about Tableau is that it provides limitless data exploration. The inclusive library and interactive community all support and uplift each other. Tableau is the symbol of unrivaled data exploration tools and summarizing concepts. The given tools may even inspire you to create a template that you had not thought of before.
The art of learning tableau is accomplished by accepting the following steps in sequence. The first and possibly easiest step in learning Tableau is the installation. Take some time out of your day to install and download the Tableau tool. Tableau has many versions and we recommend you to download the one that you expect to use in the long run. Learning Tableau on one version and using another for work can cause unforeseen problems.  
The installation process is free and quick for Tableau public and Tableau server. However, you must pay for the software after 14 days if you installed the desktop version. Most data visualization experts tend to purchase the Tableau desktop since it has many interesting features.
Getting started with tableau
The next step in Tableau certification is the part that most tutorials and training courses emphasize. In this step you learn about preparing data, entering data, creating frameworks to sort data, and so on. In this step, you can experiment with your own set of data if you have already purchased the software. The exciting feature about Tableau is that it can connect with data efficiently. We are talking about mass data that takes ages to filter through.
The next steps are related to personal effort and dedication. After installing Tableau, the best thing that you can do for your learning is to practice consistently. The libraries are filled with practice data samples even if you do not have your own. You can leverage the Tableau community on many forums to support your ideas and hone your skills to perfection. Data visualization tools and the field itself have taken leaps over the past years and who knows how far the rest may go. Taking the Tableau certification course is a smart and futuristic decision for those who see themselves in the business analytics field.