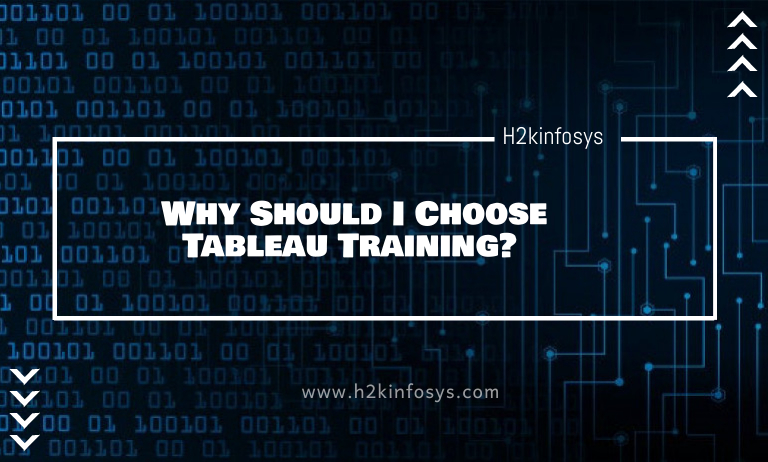 The business analytics field is currently experiencing a boom ever since data exploded all over the world. Data is scrambled all around the world and sometimes present in forms that a person with a non-analytical background could not possibly decipher. This is why many new business and data analysts are choosing to learn Tableau to kick start their own careers. Basically, data must show the core subject without the viewer having to search for it. Data visualization is a growing field of interest.
Tableau is a smart and innovative platform that gained a lot of popularity when first released. Since many professionals and beginners have tried to learn Tableau online, the promotion of free Tableau training programs has increased. Usually, these kinds of training programs are the findings of professional Tableau experts. Fortunately, you can become a self-taught Tableau expert with the right study guide and practice pattern by your side.
Since Tableau is a trusted platform, there is no discrimination between companies and users. Many large companies have employed Tableau-trained personnel to filter and sort their data.
The Many Benefits for choosing Tableau
Although Tableau is not the only data analysis tool present on the web, it still increases in platform users every year. Multiple factors contribute to the increase in users such as the easy and free installing system. Tableau does not disappoint when it comes to performance and detail options. Furthermore, the easy installation is the icing on the cake.
The installation is free however premium users such as Tableau desktop does require a subscription. The subscription fee is, however, affordable and installment plans are offered. Beginners have the added facility of using desktop Tableau for a 14-day trial. By the end of the trial, you will most likely be hooked on the innovative platform.

It is important to point out though that Tableau has so many features.  A beginner who has not taken a Tableau course will likely end up confused when he sees the platform without instructions. This is why we do recommend you take the course for complete guidance. 
Tableau ensures complete privacy and maintenance of your personal data. The data files will not be visible on public platforms if you do not want them to be. Tableau is famous for its strict privacy policies. The data present on the libraries is also owned by previous Tableau beginners. Data visualization is much more simplified when you can compare your work with previous ones. The Tableau community is a supportive place to display your ideas.
Tableau training with steps
Every free Tableau training course usually follows a simple training method. The goal is not to make things complex but rather to make them easier for you. The training course entails a detailed classification of types of data and how to connect it with Tableau. One of the biggest issues during data visualization is uploading the data on a platform however Tableau has a smooth connecting system. Data of all sizes are supported on the Tableau. The best way to learn the Tableau course is through practice and communication with other learners.
Originally, a Tableau course does not linger for more than a week. Some Tableau courses may take longer than that but smaller courses encourage you to discover features by yourself. Courses do not open every single tool; they guide you towards the basics after which you must practice. Finally, like other things of life, learning Tableau demands focus. The Tableau course is easy to retain however the real challenge lies in your constant practice and your ability to apply this knowledge in real-life situations.