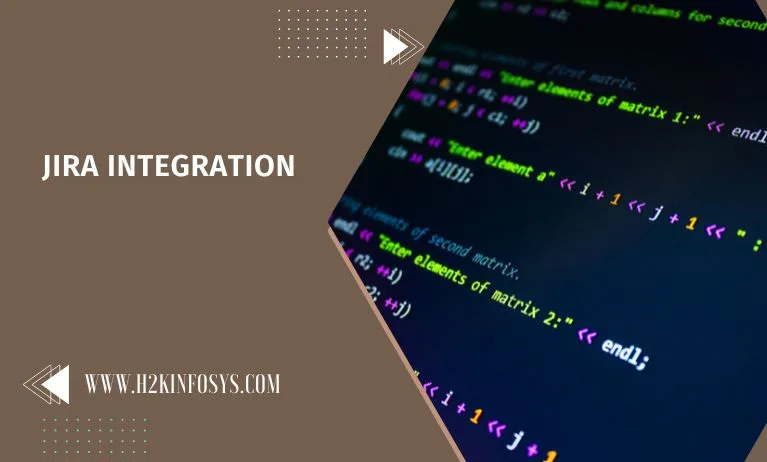 Agile teams who use Jira software have a comprehensive platform to manage their backlogs and work in progress. We can set always a jira support in different agile methodologies,including scrum and Kanban then it will configure the workflows,fields and screens to align with our way of working.Agile organizations can either give their teams a lot of autonomy in their agile practices and tool configuration or they can standardise elements of the implementation using Jira schemas and automation.
Agile teams will used to handle the backlogs and requirements in Jira we have many opportunities which stretch capabilities and the scope of the platform using third party apps and also integrations.
Testrail software integrates Jira in many ways we can easily push bug report to jira look up issue details,jump to Jira's New issue form and also more.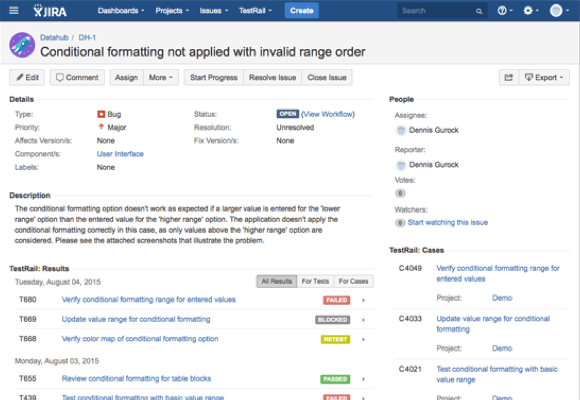 Integrate Jira with cloud document repositories:
This is commonly known for agile teams to build documentation as part of epics,user stories,defects and also other Jira issue types. The default way to include these documents is to upload them in the file attachments to the jira issue. Jira is'nt a search engine, document repository or wiki. We can attach a file to a jira issue but once the Jira issue is done and marked completed the agile teammates may not be capable of finding the attached documents easily.
Here the Documents like architecture documents,user experience designs, data dictionaries and other requirements or implementation documentation which need to be easily findable by audiences outside the agile teams.The development team will maintain when the new stories and releases that create enhancements and changes.

Enable in the full software development lifecycle in the agile backlog
Jira's backlog has a functioning agile development tool when it is combined with other software design, development, testing, CI/CD and service desk tools used by the scrum, Kanban and also operational teams.
Designers working on the user experience,wireframes and designs as well as architects diagramming APIs and application architectures which can be integrate visuals directly on Jira.
The Source code integrations offers developers to connect the jira issues to code changes This .Jira has source code applications which enables integrating with used code repositories,including Git and subversion.
Jira lists 100 testing and more Qa tools which will enable integrating the test plans and other quality assurance capabilities.The Jira will list integrations to support code quality,code review and security that will be used to bring security into the development process.
Devops teams which will take advantage of the continuous integration apps with CI/CD tools such as Jenkins,CircleCI and Azure pipelines to visualize any pipeline and track Jira issues by deployment status. The remaining other integrations assisting feature ,security vulnerability scanning,release notes generation and customer satisfaction surveys.
Simplify Backlog refinement with automation
Agile coaches,scrum masters other agile team leaders should use tools and applications in addition to integrations to minimize some administrative work required to maintain the backlog.
For example there is one common requirement is to add maintenance and recurring user stories and task that onto the backlog.Agile teams that we want to do this to help schedule non urgent application patching,review operational dashboards for performance degradations and address in selected areas.
Upgrading the reporting and analytics with tableau and PowerBI
Jira comes with all the possible powerful reporting features, including burndown reports,issues analysis and capacity forecasting. The reports are good enough for small organizations with few projects and teams or groups that will be starting with agile methodologies.The bigger and mature agile organizations will grow the out-of-box reporting capabilities or want to create dashboards that will integrate Jira data with many other data sources.
Enable product and portfolio managers
The team will adopt methodologies, streamlined its workflow across the software development lifecycle and enhanced its reporting capacities, the next opportunities is to connect with the business teams and their workflows. Product managers and portfolio managers are two groups highly dependent on the priorities, commitments and release of agile development teams.
Questions
1. What is JIRA?
2. What is the purpose of JIRA integration?