QA Tutorials
What skills are required to become a software tester?
software testing course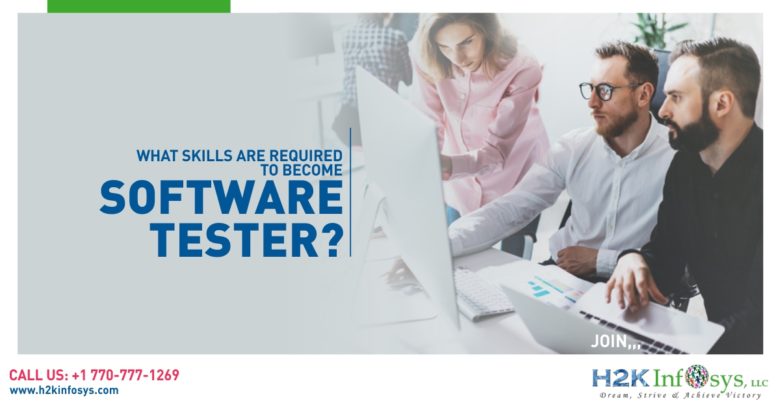 Software testing is primary step in the software development life cycle. Suppose if we are give a software application, which would go to the end users, it has to be tested thoroughly so that the software does not fail when the end user uses it. If software testers confirm that there are no bugs, only then the software is to be released to the market. The approval of the software testers is mandatory for releasing the software to the client. The software testers ensure the quality of the software.
In many projects, we have to test, without having specification of the documents. The domain knowledge is the biggest challenge every tester faces. The testers explore the system, identify the bugs and report to developers. Software testing is process of verifying the computer system or program to know whether it meets the requirements and produces the desired results. The skills required to become a software tester are:
Analytical skills – A good software tester should have very good analytical skills. analytical skills will help to break the complex system software into smaller units to gain better understanding.
Communication skill: The software tester should be good in verbal and written communication. The software test docs should be easy to comprehend and easy to read. Software testing is not an independent activity. Software testers communicate with different people in the IT team.
Test management and organization skills: The testing job will be demanding job at the time of software release of code. The software tester should efficiently handle workload and have high productivity, exhibit optimal management.

Great attitude: An attitude to test, willingness to learn and should suggest process improvements. The attitude of a tester should reflect certain degree of independence, where all the responsibilities to complete the task are taken.
Passion: to succeed in any job, one must have passion for the job. A software tester should have passion for the job.