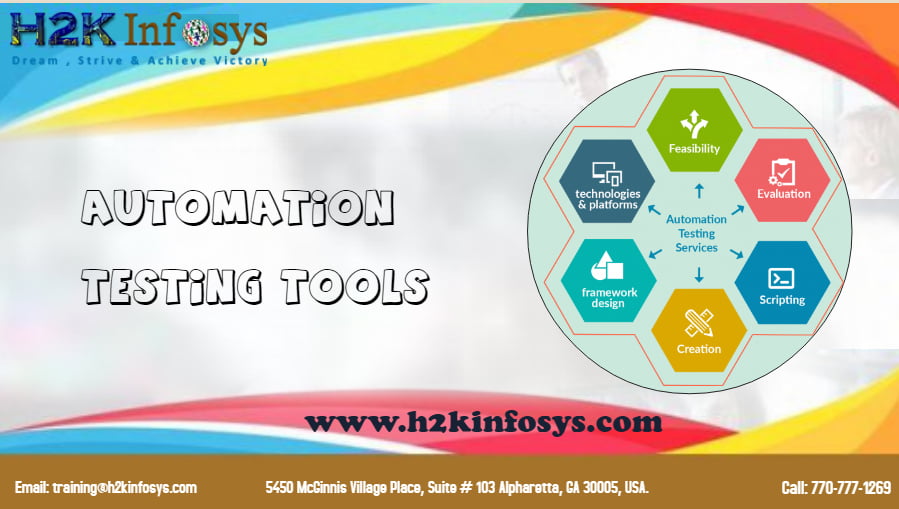 Automation testing tools are also known as capture & replay/playback tools. These tools make the testing more efficient & effective and by providing elaborate, reliable, consistent results. The reusable test scripts and separate data files of these tools make them ideal for retesting & regression testing of software. The organizations look for the automation testing tools that fit the iterative development procedures like agile scrum. They choose the automation testing tools with multi-platform, cross-browser, distributed environment testing capabilities with no human intervention.  The UFT (Unified Functional Testing) tool, Selenium, IBM Rational Functional Tester are popularly used among the automation testing tools.
The UFT (Unified Functional Testing) tool is a commercial automation testing tool from Micro Focus (has taken over HP). The features like broad technology support, continuous testing in integration with Jenkins, 1-click manual to automation, API & web services testing, mobile first, keyword or script-based testing, collaborative testing, visual test flows, image-based object recognition, simple scripting language like VB (visual basic) makes UFT automation testing tool popular among software testers.
Selenium available since 2004 has increasingly gained its likes in the industry. It is a free and open source. It can test web applications on various browsers and platforms. Selenium is known for its flexibility and extensibility of testing web-based applications. Selenium is composed of many software tools Selenium IDE (Integrated Development Environment) – an easy to use Firefox plugin for generating automated test scripts, Selenium 1(RC or Remote Control) – not actively supported as of now, Selenium 2(Selenium WebDriver) – a merger of Selenium & WebDriver provides the features to test cohesive and object-oriented API, Selenium Grid – allows the software testers to run many tests in parallel on different remote machines. The programming languages like Java, C#, python, ruby, PHP, pearl and JavaScript are supported. [Ref: http://www.seleniumhq.org]
IBM Rational Functional Tester commercialized by IBM is another popular automation testing tool supporting the testing activities of a wide range of applications like web-based, .Net, Java, Siebel, SAP, terminal emulator-based applications, PowerBuilder, Ajax, Adobe Flex, etc. [Ref: https://www.ibm.com/us-en/marketplace/rational-functional-tester]
The automation testing tool selected by the Software Development organization is first introduced in a pilot project to evaluate its adaptability in existing testing practices of an organization, estimate the return on investment, and provide detailed learning of the tool. The software testers are to be trained and necessary changes in the organizational testing procedures are to be done on the usage of automation testing tools to drive the utmost benefits.
This article is written by Priya, Sr. Faculty at H2K Infosys.