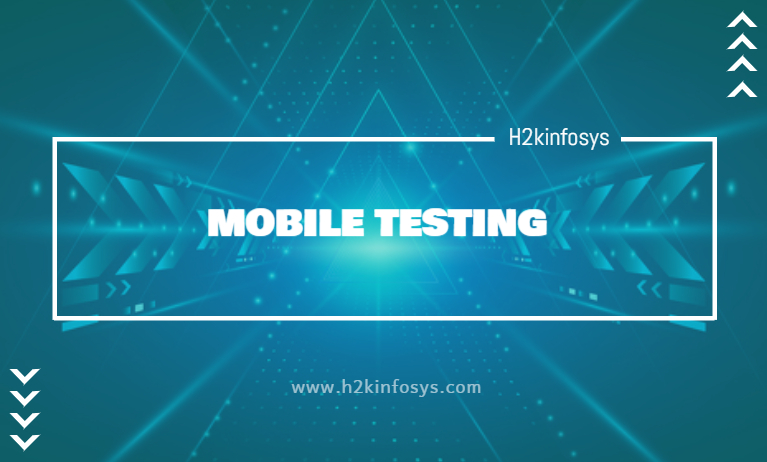 Mobile testing or mobile application testing is a process in which the application software developed for mobile is tested for the functionality, usability and consistency. In a highly competitive global market mobile development cycle or process is a short period. To ensure long term success the app must be tested over different combinations of platforms, operating system and networks before launching to global.
The mobile automation testing is very effective technique to test the mobile applications. The key challenges for mobile testing are:
It must be downloadable: Any applications developed must be available in any platform.
Diversity in mobile platforms: There are different mobile operating systems in the market like android, windows. The hardware configurations, features, user interface, operability of mobile devices are different. It is difficult to test the single application over multiple devices running on the same platform.
Device availability: Access to the right set of devices when there is many available devices with variety of platforms is a real challenge in mobile application testing.
Mobile network operators: There are around 400 different network operators in the world in which CDMA and GSM are the types each network operator uses different kind of network infrastructure and limits the flow of information.
Scripting: Many devices make executing a test script a key challenge. As devices differ in key strokes, input methods, menu structure and display properties single script does not function for every device.
Choosing how to test: There are two testing ways of mobile application: testing on real device and testing on emulators. Emulators will miss the issues that can be found only in real device.
Compatibility: It is necessary to test the compatibility of the mobile application on different devices. An application that works on high resolution may not work on lower resolution.
Should be able to pick up the phone: While executing the application it should be possible to pick up the phone if call comes.
Variety of mobile devices: Mobile devices differ in input methods and have different hardware capabilities.