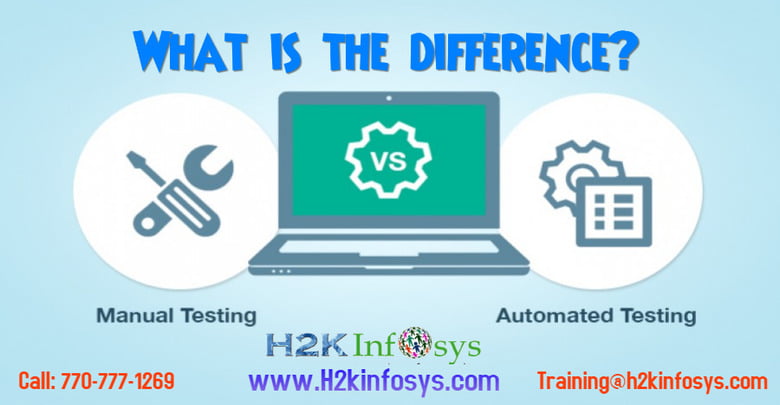 The Manual testing and Automation testing are two ways of testing the software. Below are the differences between manual testing and automation testing.
Manual Testing:
In manual testing software tester plays an important role in testing all the defects or bugs in the software without using any automation tools. Here the software tester follows the manual steps to test the application. It is a step by step process in order to check the quality of the software. In manual testing 100 percent human interaction is compulsory . Without manual effort no testing is succeeded. Here software tester checks the complete behaviour and characteristics of the applications. It is done on all kinds of application for example this type of testing is done for projects which needs continuous updations and changing GUI's. The goal of manual testing is to make the software error free and it is working on exactly the requirement of the customer. It assures the software quality. Manual Testing understands the problematic issues and it fixes from human perspective.
Automation Testing:
Automation testing uses different software tools to test the source code. This type of testing is used to reduce the manual efforts. The automation testing tools are able to execute programs, check all possible outcomes and compare results with the previous test cases. Maximum number of tests is done in a shorter period of time. In this type of testing manual interaction is not involved. There are many tools used in automation testing like selenium and UFT(unified functional testing)tools etc.The main advantages of automated testing are :
It is fast

It is reliable

We can repeat tests many number of times

It is having a large scope

It is effortless
For example A new user account is created during the registration process. It checks whether the username is available or not. This testing is done using an automation testing tool like selenium.

Check your understanding:
1. Identify the differences between manual testing and automation testing.