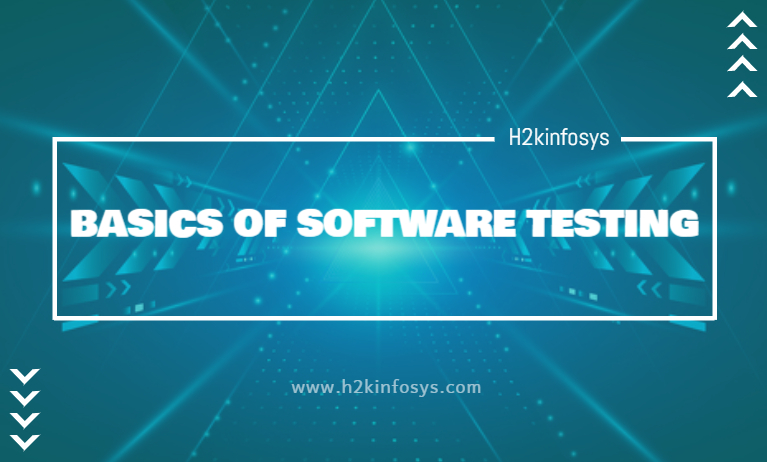 The software is set of programs developed for specific purpose. The internet banking software, flight reservation system, mobile applications, operating systems, antivirus and so on are examples of the software. Software is used by people of all age group and professions. Software is used in every organisation and business. It would not be wrong to say software is omnipresent. The software needs a thorough testing before it is released to users. The basics of software testing should be understood by every software tester.
Since the software has become integral part of every business and organisation, failure of the software can lead to loss of business, reputation, time, money, and sometimes even the life of people.
To understand the basics of software testing, the below terminologies are to be understood.
Error:
The error is a human mistake. The errors can be committed by anyone in the IT team during the different phases of software development. The BA (Business analyst) may have misunderstood or misinterpreted the requirements. The client may have provided insufficient or incorrect information. The architect may have the flaw in the software design. The developers may have done the logical errors in the programs. The people in team make mistakes due to lethargy, time pressure, unclear or insufficient requirements, assumptions, complexity of requirements and various other reasons.
Defect:
A defect is a result of the error. The defect is also termed as a fault. Sometimes defect is a synonym of bug. Though the clear different between the two terms in not made. The bug usually refers to the fault in development environment and defect refers to the fault in test environment. A defect occurs when behaviour of actual software developed by developer is not same as expectation of the client.

Failure:
A failure is a consequence of defect. The software is said to be a failure when it fails to perform in the real environment. The failure is also caused due to faults in the hardware system. The environment conditions in which the software is expected to perform can cause the failure. The environment condition can include magnetism, electronic fields, radiations, pollutions, chemical effects and so on.
The errors lead to defects and defects lead to failure of the software. Software testing evaluates the quality of the software.
Check your understanding:
1. List any two basic terms related to software testing with their meaning in two sentences.