QA Tutorials
HOW TO GET A SOFTWARE TESTER JOB
WHAT YOU SHOULD DO TO BECOME A SOFTWARE TESTER?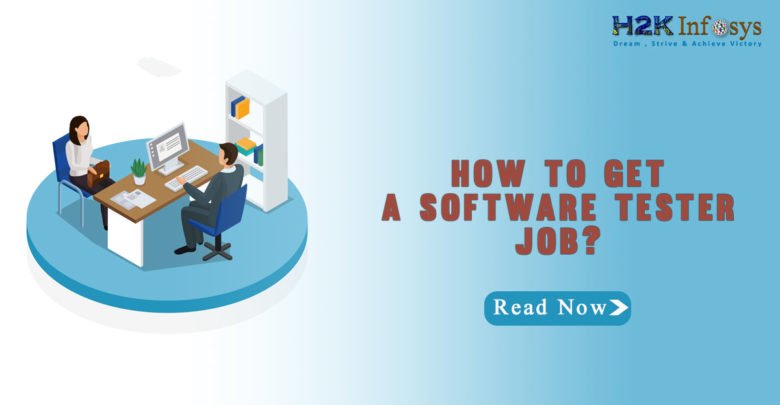 Software testers play a very important role in software development process. They are quality assurance experts, who check the applications wringer to root bugs, poor performance, many interface issues, and to do this they run all tests. Software testing is very important to the assure quality and usability of the final product. Here are some skills to get a software tester job.
Understand and analyse the requirements of the clients to look for various possibilities to use the software.
Must create test documents identifying test scenarios and conditions
Automation of testing
Follow test plans and procedures, analyse and report the problems based on tests and anomalies.
Should perform software tests in all phases design, development, testing, and release.
Understand various methodologies and software testing environment.
Possess the knowledge of several testing tools
Become multi-tasking, coordinating with a client sometimes, collaborate with developers, etc
Communication skills
Software testers should get one or more certifications, to prove their potential and get the attention of managers. Here are two important certifications:
ISTQB certified tester: the American software testing qualifications board-certified offers vendor-neutral ISTQB certified tester credential at the foundation and expert level.
Certified software tester (CSTE): The International certification board(ISCB): It supports eight certifications for software testing, quality assurance, Business analysis.
Select the right combination of software testing course e.g.: manual testing with automation testing like selenium or UFT, software testing with Business analysis course(most preferred)
Revision and hands-on practice on tools and documentation on a daily basis
Write software testing certification exams
Resume preparation
Active participation in technical forums
Additional reading of related technologies.
Apply for jobs
Attend interviews and continue revision and update knowledge till you get the job
ROADMAP TO GET SOFTWARE TESTER JOB / QA JOB: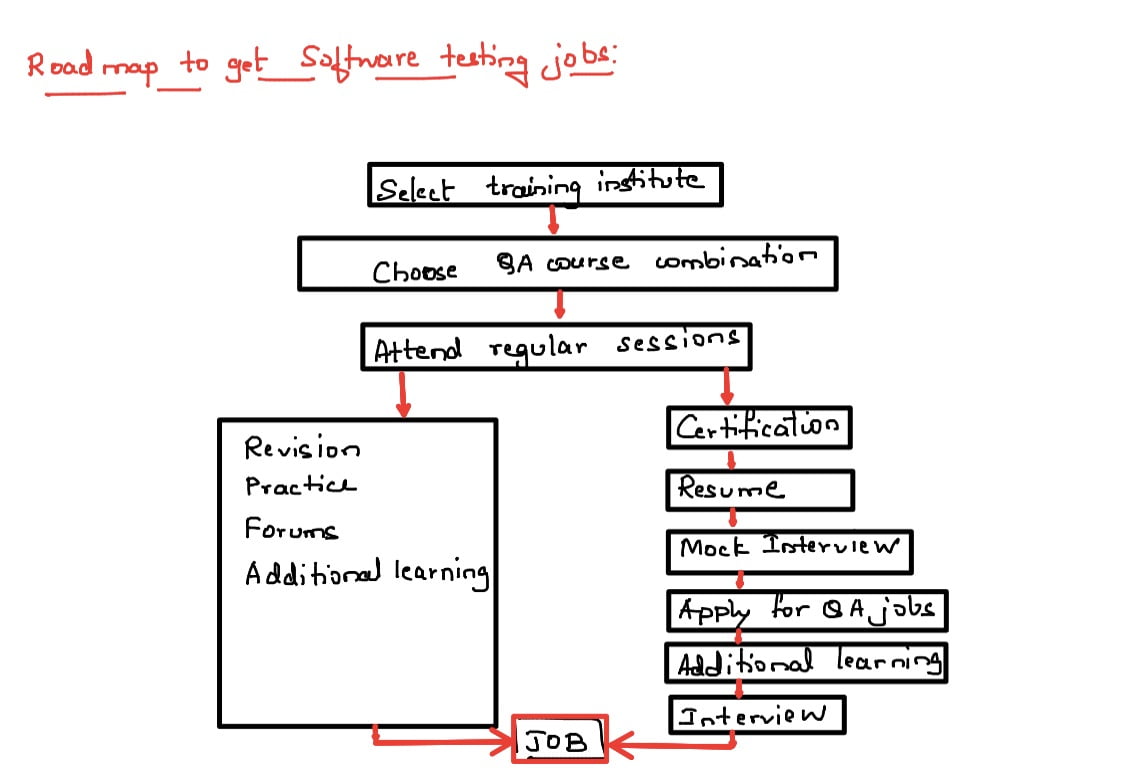 To have a successful career, lifelong on job learning is also important. Even after you get the job, continue to learn the new skills related to your job, that you come across. Update your testing skills and tools. Aim for higher positions.