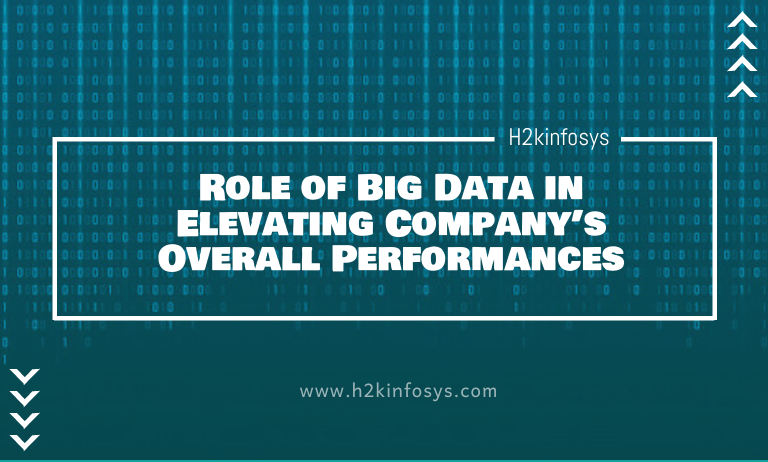 The success of any business comes with the decisions they take in everyday operations. Nowadays, every organization no matter it is big or small needs the insights. The data production is kept on increasing, and data speaks everything about the company. Many large organizations are applying Big Data techniques in their day-to-day operations and deriving useful insights from it. The professionals also enrolling in big data Hadoop online training and equipping themselves with great skills.
What is Big Data?
Big data involves collecting, processing, analyzing the different data sets coming from various sources, and arriving at useful insights. In short, it is a combination of all processes and tools to manage and utilize large data sets of business. This concept is invented when understanding trends, user preferences, market behaviors, etc. It also assists the organizations in identifying the most valuable customers and serving them better. So, let us look at the factors why it is beneficial for businesses.
Advantages of Big Data
In this cut-throat competitive world, implementing the new techniques is important to outperform the competitors and stay in the market. Many organizations across the different sectors use the Big Data techniques from healthcare to IT. So, the wide use of Big Data techniques paved the way for enrolling in the best big data Hadoop online training.
Dialogue with customers
Modern-day customers are smart, and they know their priorities. Now they compare one brand's product and services with the others and compare which one suits them. Many customers even communicate with businesses using various social media channels and other means. The customers needed to be treated specially, and they expect the companies to thank them. Using the Big Data tools, you can identify those customers and engage with them in real-time and make them your customer.
New competitive advantage
Big Data is in the industry for a few years, but many companies still do not use it. And implementing the Big Data techniques gives an extra edge for your business over others. It can be used in all sectors and reap the benefits out of it. It is used in the healthcare industry, manufacturing industries, banking and finance, and many other sectors. It even helps to hire the right talent for your vacant places.
Evaluation of risk analysis
The success or failure of a business depends on numerous factors. Success is not just about how you run your business. The social and economic conditions also play a vital role in determining your success. Big Data techniques help to perform predictive analysis. Hence, you can analyze and scan various social media feeds and reports of newspapers. So, it allows your business to be aware of the latest trends and developments happening in your industry.
Redesigning products and services
The days of collecting user feedback through surveys are gone. Now using Big Data is the best way to collect feedback from the customers. It helps you to understand the pulse of customers and know how they perceive your products and services. By taking feedback from the customers, you can make the necessary amendments and redevelop your products. It even allows you to target a specific user group or specific users in geographical areas. Adding to this, it allows you to test the number of variations of high-end CAD within a few seconds.
Safety of data
Data safety is becoming more important these days, and customers will trust only those companies where safety is guaranteed. Big Data tools enable you to map your entire data landscape and analyze all types of internal threats. Knowing your risk areas allows you to keep sensitive information safe and away from those threats. One of the reasons we witness the enrollment in the big data Hadoop online course is the security features Big Data comes with.
An additional way of revenue generation
The big data techniques give many useful insights after analyzing the consumers and market data. This data is not only useful for your organizations but also many people and institutes need this information. Hence, you can sell the non-personalized data to other companies and get revenue from it. The interaction with the internet is becoming more these days, allowing you to generate more revenue.