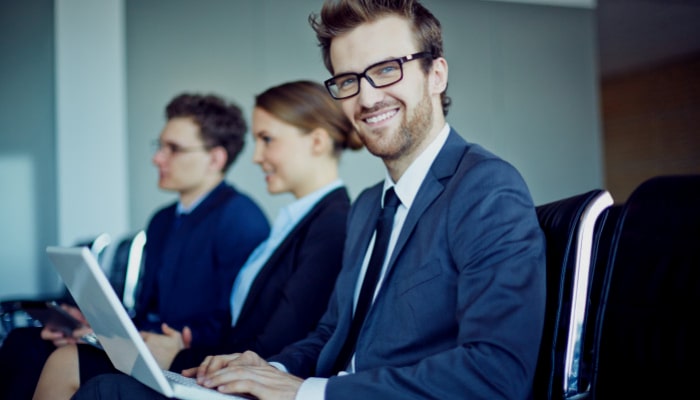 Taking up online selenium certification enables you to master the complete Selenium suite. It is specially built to develop manual testers and learn how to automate web application is a bust framework and integrate it within the development process of an organization.
It also helps you to master important concepts like testing, selenium IDE, Selenium Web Driver and others. The selenium certification training provides you with an in-depth knowledge of various concepts like web drivers, testing, wait, locating techniques, auto IT, page object design patterns, mobile testing, and selenium grid.
The features of selenium give you real-world examples to train you to use selenium web drivers effectively. Selenium is one of the most popular automation testing tools that have been increasingly used around the globe. The job role also typically lucrative annual salaries based upon their experience and skillset.

Need for choosing selenium certification training:
Open source:
Selenium is one of the open source tools that can be used by anyone and for free. In an organization, it is used to test the website or web applications. It is used by independent programmers who learn and practice automation testing with the help of selenium web driver which is open-source. While using other testing tools you have to know whether the tool is licensed and has better functionality and selenium is the better choice for testing tools. It has been continuously helping developers and software engineers in automation the web browser features and functionalities with the different selenium tools.
Multi-browser support:
Selenium is one test script for all browsers and it is best for the selenium community and it is working for improvement for every day. Selenium is most compatible with all web browsers and need not rewrite the scripts for every browser; only one test script is enough for all browsers.
Supports various operating systems:
There is a different operating system and it is used by different people so your automation must support all of the operating systems. Selenium is one of the highly portable tools that is used to support different languages and it can also be supported on various operating systems. The selenium testing created suites over different platforms that enable developers and testers to easily write test automation scripts. Thus the developer's ad testers no need to place much emphasis on the platforms on which it runs.
Ease of implementation:
The framework of selenium is very easy to use tools and provides a user-friendly interface that helps you to create and execute productive and easy scripts. This can be easily watched while the test is running and get the examined reports of the selenium test and take up further follow up actions. The huge community of selenium will never make you feel alone and it is always available to help if there are any issues. You can also get answers to your queries and perform brainstorming in the selenium community teams.
Integration and reusability:
Selenium automation testing tool is suitable for reusable codes and it can be tested across multiple browsers and various operating systems. It has not overcome all its limitations in web automation testing tools and hence requires a third-party framework and ads that is used to broaden the scope of testing. Selenium can also be used in integrating most of the management tools.
Flexibility:
When it comes to testing management selenium is the most important in the testing lifecycle and it becomes easier and methodological with selenium features. It gives better support to developers and testers to make quick changes in code, reducing duplications, minimizing complications and improved maintenance. Thus these all features make selenium as one of the flexible and usable compared testing tools to keep it on the edge.
Faster and parallel executions:
The important aim of automation testing tools is to save time and efforts thus selenium grids help you to execute multiple tests scripts and in parallel that reduces the execution time. The cloud grids help in cross-browsers testing that can be tested across hundreds of browsers in parallel in the selenium that can save time on doing multiple tasks.
Easy uses and learn:
When the selenium is compared to other testing tools it requires fewer hardware tools as the scripts are not lengthy for a hundred pages and difficult algorithms. Its scripts of selenium are not written with a few pieces of code to automatic functionality. The documents of the selenium websites are helpful for the developers as well as testers to start with selenium automation testing. In this completely growing community, you can learn about in a better way by choosing Learn selenium certification online that provides you with a large opportunity in your career as well as in the organizations.
Constant updates:
The selenium is supported by various operating systems as well as browsers that are known to an active community to stay stagnant. The selenium community constantly offers updates and various upgrades and makes you be part of the community. You can find that the upgrades are readily available as well as it is easy to understand without having a kind of specific training. The selenium software testing tool is resource able when compared to other testing tools and it is a cost-effective one.
The demand for selenium certified testers:
Most of the selenium certified testers are on higher demands in the markets with a lot of recruiters searching for certified selenium testers. There is consistent growth in the usage of selenium testers and it is growing proportionately.
Wrapping it up:
Thus these are some of the top reasons to choose selenium certification training. You will get more chances of getting into the selenium course to perform automation testing with a variety of testing tools to get a better output. Thus choosing for selenium is one of the perfect options for locating elements presenting on web pages, applications software behaviour. One of the best and selenium key features is that it supports executing on multiple browser platforms to carry out testing on various web browsers.