The difference between End to End test and system testing is:
1. System testing: 
Testing the whole system all components of the system is functioning as expected. For example in e-commerce website browsing items, cart and check out.
2. End to end test: 
Here the actual workflow of a system is tested. Can a user navigate through the applications and does it work. It uses the exact production like data and the test environments to simulate the real time settings. It is also called as chain testing.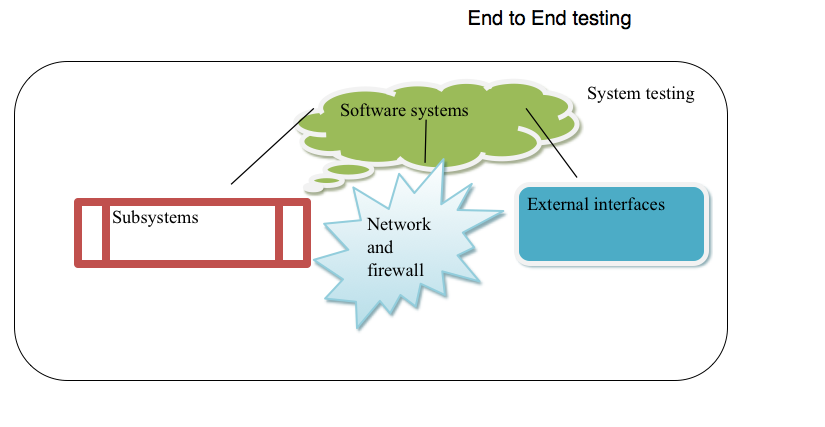 For example consider a situation where you login into your bank account and want to deposit some amount to another bank account which becomes third party subsystem. You follow the below steps
Logging into the bank system
Check the balance amount
Deposit some money to  another bank from your account
Check your latest balance
Check out from your account
Following activities are done for testing build conditions like
Building a set of conditions for all the functions defined
The conditions which include data conditions, sequence and timing
End to End testing is a process of verifying the software system with its subsystems or parts. Here having the knowledge of whole system as well as interconnected subsystems is must.
Questions
What is End to End testing?
What are the difference between system testing and End to End testing?
Give some examples that prove that chain testing gives better performance for software product?